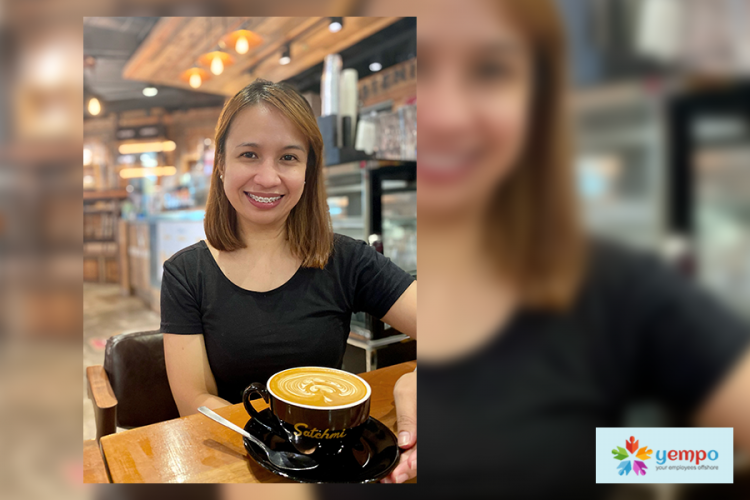 Employee Spotlight: Arlene
This month, we spotlight Arlene, a Customer Support Analyst at one of Yempo's clients. She plays a key role in executing the strategies and techniques to enhance our client's customer services, and in keeping customers satisfied. Read on to learn more about Arlene's Yempo journey.
Can you describe your role at Yempo?
As a as the Customer Support Analyst for one of our clients, I provide a high-level of customer service by taking ownership of customer inquiries and complaints, from receipt to the closure of each ticket. I am in charge of processing customers' orders by liaising directly with customers, warehouses, and freight providers within agreed timescales. As one of the pioneers of our team, I provide direct assistance with the rest of the team members regarding our process, decision-making, and anything related to our daily tasks.
When did you start working at Yempo?
I joined Yempo on May 26th 2020. I am celebrating my first year anniversary this month.
What can Yempo employees contact you about? 
I am directly reporting to the client but Yempo can definitely get in touch with me anytime in relation to my contract or employment inquiries and anything under the sun.
Can you share any latest projects you're working on in 2021?
Nothing in particular but my client always asks for my insight about business improvement and possible strategies to mitigate process risk.
What do you love most about your job? 
The task and my supportive client. Overall, I am experiencing the right amount of healthy work environment. More importantly, my client always sees our best efforts. He never misses appreciating our good work even in the tiniest aspect. I feel valued.
What are your strongest skills?
My commercial awareness, perseverance, and motivation.
What was a challenge you experienced at Yempo and how was it solved?
Working life presents many challenges. The client started their contract with Yempo with two people, one of whom was me. It was challenging when my workmate left the company but with a positive mindset, support, and transparency with my client, we are now a team of four lovely ladies.
What do you like best about Yempo's culture?
My colleagues are friendly, very approachable, and respectful regardless of their position. They value their people so much even if we have not met in the flesh yet. This gives us the opportunity to practice honesty.
Which core value (commitment, excellence, community) is the most important to you? Why? 
Commitment.
Committed employees bring added value to the organization through their determination, proactive support, relatively high productivity, and awareness of quality. The stronger your commitment, the more likely you are to succeed as you refuse to give up or to give in.
Where do you see your career 5 years from now?
I see myself as one of the leaders handling the operations of the client.
Do you have quotes, advice, or mottos that you follow that might inspire other Yempo employees? 
Be patient. The best things happen unexpectedly. Nothing is a coincidence and everything happens for a reason.