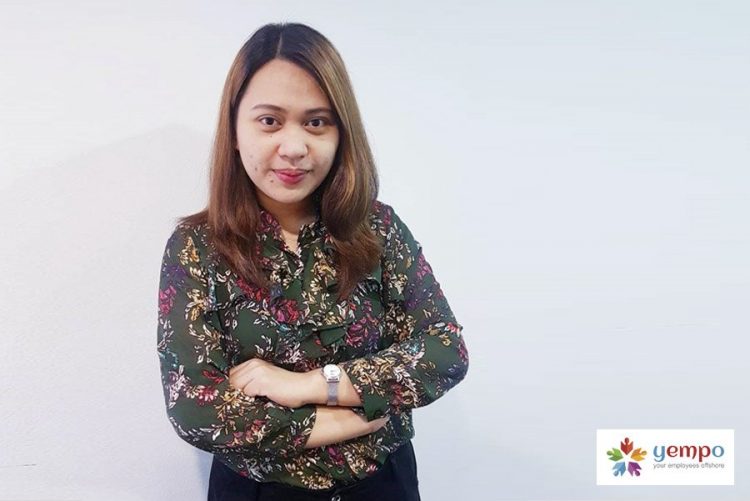 Employee Spotlight: Isay
This month, Isay takes centerstage. In her role, Isay assists Yempo employees at the Makati office by providing administrative support and fun socials, all of which enhance the work experience. Let's hear it straight from Isay.
Can you describe your role at Yempo?
As a Senior Executive Assistant, my role entails providing administrative support to the General Manager in our day-to-day operations at the Makati Office. These include performing some human resources (HR) duties and facilitating Social Welfare Committee (SWC) events in Manila. I am also in charge of cascading some official communications to employees on behalf of management such as holiday announcements, weather advisories and health insurance-related memos.  In addition, at the start of each year, I am in charge of renewing our business permit in Manila, a legal requirement with our respective local government units, to enable Yempo to continue operations.
How long have you been working here?
I celebrated my first-year anniversary at Yempo on April 16, 2019.
What can Yempo employees contact you about?
Employees may reach out to me about HR- and admin-related items such as government benefits, certificates of employment, pantry and office supplies, and office maintenance.
Can you share any projects you're working on in 2019?
I am supporting the team in projects related to improving company benefits and streamlining current procedures.
What do you love most about your job?
I love the responsibility of supporting the back-office team in achieving their goals. Yempo has provided me with opportunities to develop my knowledge in HR and be involved in different areas of the work such as interacting with clients and employees.
What are your strongest skills?
I have a high sense of accountability. I hold myself responsible for any task given to me by ensuring that I can manage and complete it within a given period. Aside from this, I do my best to add value to the task.
What was a challenge you experienced at Yempo and how was it solved?
There are some challenges in communicating through Skype and e-mail. It is easier for me to talk personally with the person to address any concerns and to express my ideas. But Yempo management had the great idea of organizing and conducting trainings about effective communications, which improved communication within the company.
What do you like best about Yempo's culture?
Yempo has a culture of integrity, trust, kindness especially from the management, and fun.
Which core value (commitment, excellence, community) is the most important to you? Why?
Commitment is the most important core value for me. I believe that committed employees bring excellence and more value to the organization.
Where do you see your career 5 years from now?
My goal is to learn as much as I can about employee benefits and employee engagement, to enable me to take on additional responsibilities in the future.
Do you have quotes, advice, or mottos that you follow that might inspire other Yempo employees?
Keep going. Don't dwell on obstacles. Instead, find better ways to overcome them.