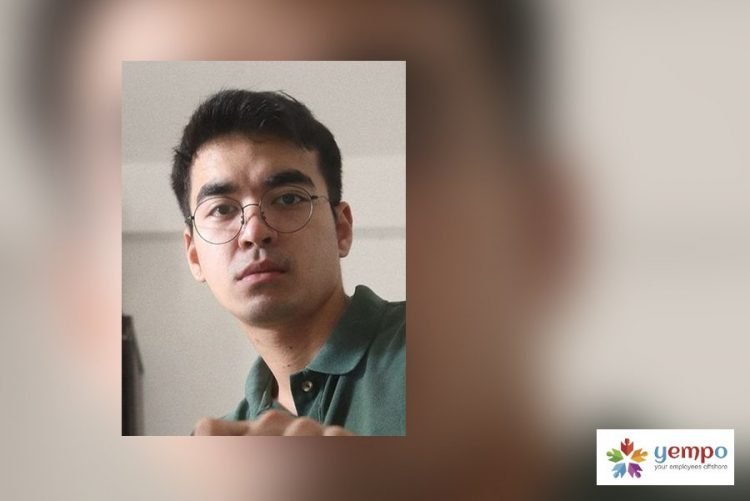 Employee Spotlight: Miles
We live in interesting and unusual times. While many welcome work-from-home arrangements, others face the challenges presented by this type of situation. For Miles, the creative expert of Yempo's Social Media Solutions and this month's featured employee, the quarantine provided both boon and bane. Learn how he balances life and work these days and what drives him to be better.
Can you describe your role at Yempo?
As the creative lead, I work on the production aspect of an artistic project: creating images for Facebook and Google Ads, blog layouts and images, newsletter templates and digital creatives like brochures, onboarding packs, and PowerPoint presentations. Aside from these, I also do admin stuff like creating monthly reports and research.
How long have you been working here?
I've been working here at Yempo since July 2018.
What can Yempo employees contact you about?
Yempo employees can contact me if they have any concerns about the monthly newsletter, social media content, and blogs.
Can you share any latest projects you're working on in 2020?
Our current projects here at Social Media Solutions (SMS) are related to Facebook Ads and web development. One of our latest clients is an outsourced IT website. They offer 24×7 IT support at the lowest cost and the highest quality. The SMS team is responsible for web development and I am part of the content population process. We make sure that the client requests are implemented and that the website is optimized to meet industry standards.
What do you love most about your job?
There are a lot of things to love about my job. The company, my friends, and colleagues to say the least. But one thing I appreciate specially in this pandemic is the care and safety Yempo provides to us. We have been given trust and the opportunity to work in the comfort and safety of our homes. That is a privilege. I am truly grateful we get to work and provide for our families during these hard times.
What are your strongest skills?
I think one of my strongest skills is being able to calibrate my focus and energy into accepting and finishing "rush tasks." On a normal productive day, we aren't bombarded with rushed client requests, but it does happen sometimes. I'd like to say I like the adrenalin rush it gives me. That feeling of proving to myself that I can finish a task on time ignites a fire inside of me.
What was a challenge you experienced at Yempo and how was it solved?
One of the biggest challenges I've experienced this year was the lockdown, forcing me to face an emotional rollercoaster inside the four corners of my apartment. The place, previously one of my comfort zones, became a fast-paced environment where I struggled to separate work and my personal life. Before the quarantine, the long commutes to and from work helped me transition from day to night, work to life. Today, trying to fix it is a continuous process. Setting up daily habits helped a lot.
What do you like best about Yempo's culture?
What I like most about Yempo's culture is the monthly gathering, which is not only a source of fun and entertainment but a way for us to enjoy each other's company regardless of our cultural and work differences.
Which core value (commitment, excellence, community) is the most important to you? Why?
I would say commitment is most important to me. If you are committed to the deadlines and committed to the quality of work you provide to your co-workers and clients, it will create a better and productive work environment.
Where do you see your career 5 years from now?
I still see myself working in the creative field.
Do you have quotes, advice, or mottos that you follow that might inspire other Yempo employees?
"Smile, breathe, and go slowly." – Thich Nhat Hanh