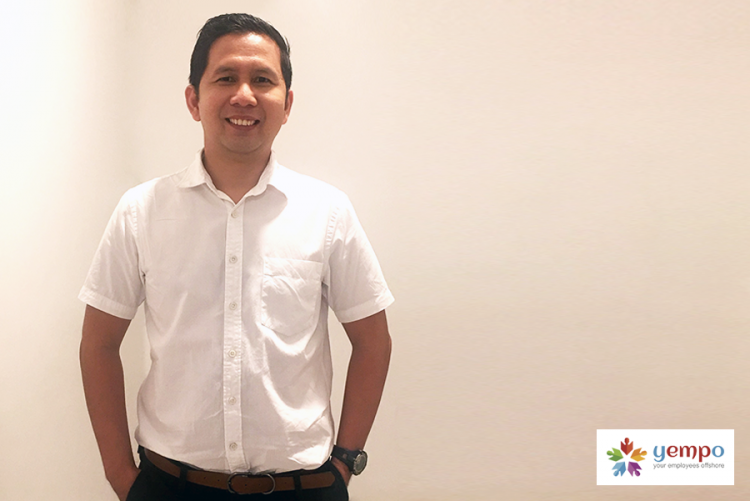 Employee Spotlight: Wilard
Most people know that finance-related roles entail overseeing company assets, liabilities, revenues, and debts. What is not common knowledge is that finance also involves moral values and requires the use of vital thinking to aid in decision-making. This month, we shine the light on Wilard, Finance Manager in Administration at Yempo. Learn how he handles the daily challenges and rewards of his job.
Can you describe your role at Yempo?
It's a complex job that involves managing the company's finances. The role entails the day-to-day tracking of operational data, financial planning that projects revenue, and expenditures and financial needs that support the business operations.
How long have you been working here?
I joined the company in November 2018.
What can Yempo employees contact you about?
Colleagues usually connect with me when they have finance-related transactions and inquiries.
Can you share information about any projects you're working on in 2019?
I'm currently working on the enhancement of company accounting software to improve our financial record keeping and automate financial reports.
What do you love most about your job?
My favorite part of the job is the ability to work individually while collaborating with the people in my team. It's great to work with people who care about the company and who do a good job.
What are your strongest skills?
I learn from my mistakes for personal development.
What was a challenge you experienced at Yempo and how was it solved?
I had to review and reconcile transactions from previous years to update our financial records. Through our group effort, we were able to trace and identify every transaction in order to provide updated financial records to the management.
What do you like best about Yempo's culture?
At Yempo, you will experience respect and fairness; gain employer trust and teamwork from management and colleagues; and enjoy opportunities for career advancement.
Which core value (commitment, excellence, community) is the most important to you? Why?
I like the value of Community best. Yempo provides jobs to people while addressing the need of the clients. Through social corporate responsibility, the company's staff get the chance to engage among themselves and spend time with partner organizations.
Where do you see your career 5 years from now?
I plan to build a stronger finance team that can contribute to the growth of the company.
Do you have quotes, advice, or a motto that you follow that might inspire other Yempo employees?
Don't aim to be perfect. The only way we can gain more knowledge is to learn from our mistakes.