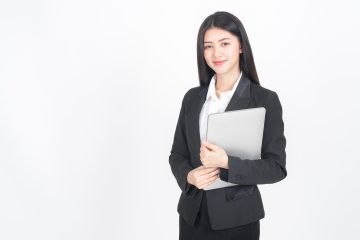 We have an exciting opportunity available for an experienced Application Support Engineer working mid-shift in our Makati office. Work from home or office based—you choose! 
When you join Yempo, you'll receive the following fantastic benefits: 
Highly competitive salary – paid weekly!

 

HMO enrollment on commencement

 

Additional HMO dependents added each year of service

 

20 vacation days per year; 7 sick days

 

Annual performance bonus and incentives

 

Annual salary reviews and increases

 

Free cooked rice, snacks and hot drinks

 

Company polo shirts provided

 

Fantastic bright and cheerful open-plan work environment 

 

Prestigious clients and highly professional and friendly co-workers
Our Client 
In this position, you will be assigned to our client, a Sydney-based company providing global port logistics solutions.  They develop and maintain a suite of tailored and integrated products to help streamline operations, enhance efficiency and optimize productivity throughout the supply chain. Their customers include shipping lines, port and terminal operators, freight forwarders, customs brokers, 3PLs, trucking companies, rail operators, importers, and exporters.  
Our client is passionate about people (you!). They take time to hire the right people, invest in their development and growth, offer opportunities for career advancement, and understand the importance of creating an engaging and fun work environment. They are a values-driven organization that understands that all good relationships are based on mutual respect and understanding. 
Your Responsibilities 
The Product Support Engineer is responsible for the resolution of application and systems issues that arise across the business. Using their application support skills they will assist our Customer Service, Product Delivery, and Development teams during critical incidents and act as a mediator for new project releases. Required to understand our complex range of product configurations, they will use their expertise to review requirements for software enhancements and work with the latest technologies to create and identify permanent solutions to problems and reduce their number and duration. Customers will also rely on them to provide a detailed understanding of how the client's products can be best used in their businesses. 
Why join us 
You would be able to gain knowledge on AWS, cloud computing, cross-training and the ability to diversify knowledge across different products 
 Your Background 
Essential Skills 
3+ years of experience in a similar role

 

Experience working with a Linux-based environment and Shell Scripting

Understanding of ITIL processes

Strong experience with SQL and Unix Shell queries

Knowledge of XML EDI messaging is desired

Strong ability to identify, analyze and solve business and operational problems

EDI or B2B messaging technologies

Experience with software testing methodologies

 

Experience with Azure or Amazon AWS

Experience with Web-based applications and environments
 Desirable Skills  
Have experience using tools such as Datadog, Grafana, Jira 
Disclaimer for Salary Ranges – Yempo provides an indicative range of salary that we deem relevant for the advertised role. This may be adjusted for the skills and experience of the selected candidate. Final job offer will be within the advertised range or higher.