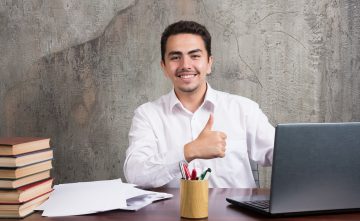 We have an exciting opportunity available for an experienced Human Resource Assistant to work the day shift.
We currently offer work-from-home (WFH) arrangements, until the quarantine is fully lifted and we are ready to move back to our office at the Oakridge Business Park in Mandaue,, Cebu. You must be WFH-capable with strong internet connection. We will provide the work equipment upon commencement.
When you join Yempo, you'll receive the following fantastic benefits:
Highly competitive salary – paid weekly!
HMO enrollment on commencement
HMO dependent added for each year of service
20 vacation days and 7 sick days per year
Annual performance bonus and incentives
Annual salary reviews and increases
Free cooked rice, snacks, and hot drinks
Company polo shirts
Bright and cheerful, open-plan work environment
Working with prestigious clients, and highly professional and friendly co-workers
Our Client
In this position, you will be assigned to our client based in Perth, Australia, a leading service provider of specialist electrical testing, commissioning, engineering, operations and maintenance, equipment hire and calibrations. They operate in markets including: Mining & Minerals, Oil & Gas, Energy & Utilities, Power Stations, Construction & Engineering, Refineries, Infrastructure, Renewable Energy, Ports, Rail, Marine, and Defense.
Your Responsibilities
In this role, you are expected to:
Use the systems to ensure timely collection and processing of employee data including but not limited to use of Sage Micro pay, HCM, Epicor as well as employee hard and soft copy folders
Ensure all processes are completed when onboarding and offboarding staff
Ensure all Value Streams are informed of all New Starters and Departures
Collect and process employee certificates and licenses
Collect and process weekly timesheets with approvals for fortnightly payroll processing
Assist with payroll processing
Work with recruitment to place advertisements and create client copy resumes
Perform any other ad hoc duties as assigned by the Human Resources Coordinator
Your Background
To qualify for this role, you are required to have:
A Bachelor's degree in Human Resource Management, Business or related field
At least 1 of year experience in a similar position
Knowledge and interest in Human Resources and Recruitment
Excellent oral and written communication skills
Diligence and high attention to details
The ability to accurately input data into multiple systems
The ability to self-organize with flexibility to complete tasks to deadlines
A friendly disposition and good attitude
The ability to work as part of a team and under pressure
Proficiency with MS Office products such as Word and Excel
Experience in time keeping/time sheeting
Availability to start as soon as possible
Having these experiences will be highly advantageous:
Working with an Australian account
Recruitment administration