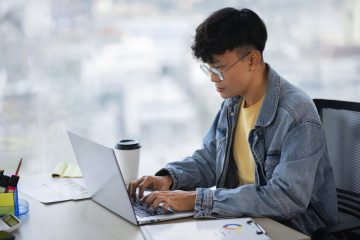 We have an exciting opportunity for an IT Operations Analyst to work on a dayshift schedule and must be willing to work onsite.
When you join Yempo, you'll receive the following fantastic benefits:
Highly competitive salary – paid weekly!
HMO enrollment on commencement
Additional HMO dependents added each year of service
20 vacation days per year; 7 sick days
Annual performance bonus and incentives
Annual salary reviews and increases
Free cooked rice, snacks, and hot drinks
Company polo shirts provided
Fantastic bright and cheerful open-plan work environment
Prestigious clients and highly professional and friendly co-workers
Overview
We are looking for an IT Operations Analyst to join our team to help us improve the efficiency and performance of our IT systems. As an IT Operations Analyst you will be responsible for executing and improving operational procedures which ensure that the client's IT Infrastructure is maintained in line with industry best practices and Audit requirements.
You will need to collaborate with all members of the technology team and provide regular reporting and evidence to management that processes are being followed. We are looking for someone who is passionate about technology, documentation and developing structured processes.
Your Responsibilities
Take ownership of operational processes and procedures related to IT services and Infrastructure by ensuring that that they are fully documented, followed by relevant members of the technology team, and reported on. Initial scope processes include capacity, change, IT asset, user access, IT procurement, IT incident and service request management.
Build and own a CMDB of relevant IT services and supporting Infrastructure with associated attributes such as business criticality, SLA's and business owners.
Ensure that the workflows in the ITSM tools, currently Service Desk Pro, are configured to support agreed processes.
Work with support teams to perform regular reconciliation of IT assets including ensuring that they are managed through an agreed lifecycle.
Provide incident reporting and track remediation efforts for major IT incidents.
Report on adherence to security baselines and patching levels. Provide regularly reporting to the security team and work with relevant stakeholders to close any gaps.
Conduct regular user access reviews across all critical areas of IT infrastructure. Work with systems owners to ensure that only the appropriate people have access to key systems.
Perform routine upgrades of hardware and software systems, such as servers, networks devices and applications.
Be an active contributor to the IT team's knowledge base.
Prepare materials for monthly IT operations meeting with Senior IT Management.
Your Background
8+ years relevant experience
Bachelor's degree in computer science, engineering, or related field
Knowledge of ITIL best practices and supporting ITSM tools
Experience in documenting and improving structured IT processes and ensure that they are followed.
Experience with maintaining, upgrading, and troubleshooting hardware and software systems
Good knowledge of Core Microsoft systems such as M365, Windows and active directory
Experience with networking technologies
Excellent communication, presentation, and documentation skills
Ability to manage multiple projects concurrently and prioritize affectively
Flexible with Strategic mindset and focus on long term solutions.
Nice to Have:
3+ years experience in Financial Services industry
Disclaimer for Salary Ranges – Yempo provides an indicative range of salary that we deem relevant for the advertised role. This may be adjusted for the skills and experience of the selected candidate. Final job offer will be within the advertised range or higher.