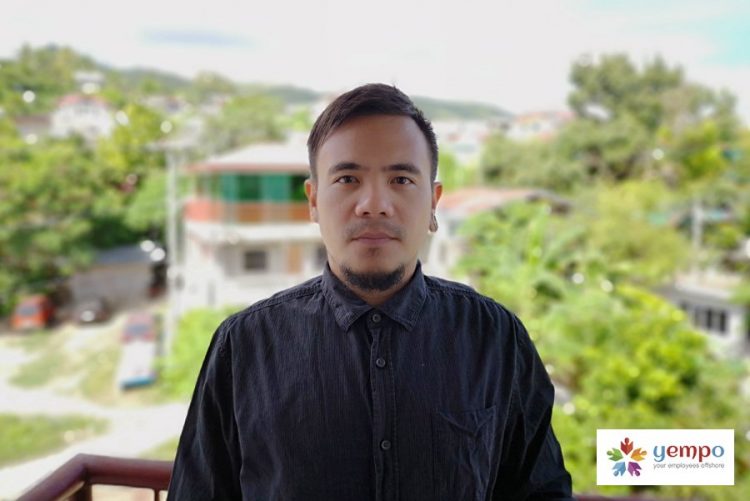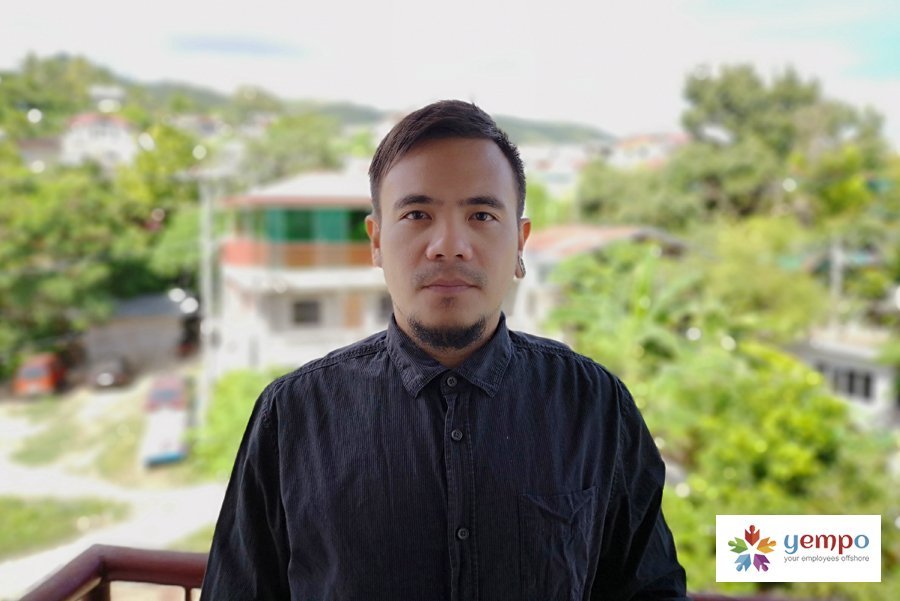 Employee Spotlight: Mark
This month's employee spotlight is on Mark, a Systems Engineer for one of Yempo's clients that provides services to different companies in Australia, the US, and the UK.
1. What does he do in his role as a systems engineer?
As a systems engineer with Yempo for two years and counting, Mark assists the clients, troubleshoots their system and, along with his team, is basically the client's overall IT support. They also do everything remotely.
Mark is proud that his team, which had only three members when they onboarded, has now significantly grown into thirty plus members.
2. How is his team's working relationship with each other?
Mark says that his relationship with his team is open and casual. At work, all of them talk about technical things, but after work—whenever time permits and depending on the schedule of everyone—he hangs out with the team. 
3. How is his working relationship with the client?
Mark admits that they do have difficult clients from time to time, but he adds that, luckily, most of their clients are pretty much laid back. With these clients, Mark adds, it's easy for the team to communicate with them, to ask them questions. Challenges in dealing with clients are natural, according to him, because they are currently supporting more than ten partners.
4. What is the best thing about his job?
There are many things that Mark loves about his job, but just a few include the fact that it's a day job and that he works in the day shift, the opportunities he has to work on different technologies, and the exposure that he gets from the job. He always likes the challenges posed by the job and loves the fact that there is always a new experience.
5. What makes him stay in the job?
Mark wants to see the company grow, and he wants to be part of the team while it is still "relatively" small. He also wants to see people in the team grow in their roles, the way he has personally worked his way up and was able to gain the trust of the higher-ups. Mark adds that he would really like to see the team progress.
6. What are the challenges of his job?
Mark talks of the time when he once worked a shift after joining the company and he was the only engineer. There were a lot of tickets, and people were either on sick leave or emergency leave at that time. He is glad that he was able to face that challenge.
7. What does he think can be done to improve the work experience in Yempo?
Mark believes that a good sense of community means everyone having a good relationship with each other—inside the office or outside—where people can reach out to each other anytime, and there is no level of discomfort. Good communication is vital in every organization to improve the working experience.
8. Is there a quotable quote, advice, or motto from Mark that he follows in his everyday life?
"My personal goal is to just support other people while being on the sidelines. Help them with whatever they need, I don't really care about personal accolades. Just seeing them achieve what they are doing is already a reward for me."