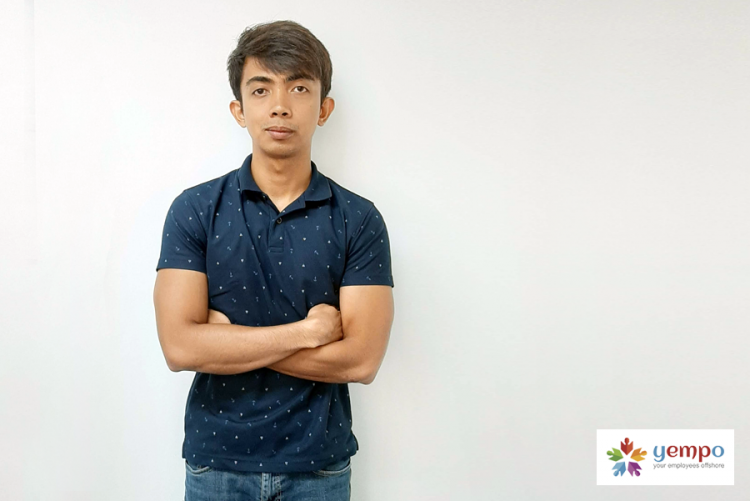 Employee Spotlight: Nomer
You may not see a crossover between IT work and Administrative functions, however they share the same objective. Both focus on ensuring that all activities supporting the enterprise are implemented efficiently and effectively to allow other operations to function seamlessly.
This month, we train our sights on Yempo's Technical & Operations Support Analyst, Nomer, who shares with us his day-to-day responsibilities and a vision of his future.
Can you describe your role at Yempo?
I'm an all-around IT guy for both the Robinsons and Pioneer sites in the Manila area. I also assist with some office administrative tasks and Yempo events.
How long have you been working here?
I started in May of 2019.
What can Yempo employees contact you about?
Employees can contact me about everything related to IT.
Can you share any projects you're working on in 2019?
We just finished migrating to a new internet service provider at our Robinsons office. We are looking forward to doing the same at the other sites as well.
What do you love most about your job?
I'm not fond of redundant tasks. Thankfully in IT, each day is different. Most of the time, I am faced with a variety of tasks that I need to deal with daily, and challenges that I need to overcome.
What are your strongest skills?
I find joy in troubleshooting complex IT-related issues as this is where I learn and gain more experience. The feeling of resolving it myself is exhilarating.
What was a challenge you experienced at Yempo and how was it solved?
The Network connection went down at our Robinsons office when literally just one week from when I started on the job. Obviously, I did not see it coming. Luckily, we were able to get it resolved with the help of the team.
What do you like best about Yempo's culture?
I like the relaxed and comfortable environment that Yempo has, as well as our regular events that promote diversity and social inclusion.
Which core value (commitment, excellence, community) is the most important to you? Why?
Excellence. Being in the admin team, I was able to clearly see that most employees of Yempo are highly skilled in their respective fields and that is what makes Yempo a premium quality employer.
Where do you see your career 5 years from now?
I seriously like what I am currently doing so I don't mind doing the same thing 5 years from now. If given a chance, however, of course I want to be placed on a more advanced level.
Do you have quotes, advice, or mottos that you follow that might inspire other Yempo employees?
My former boss always told me this and I carry it with me to this day: "Don't settle for mediocrity. You can do more than that."