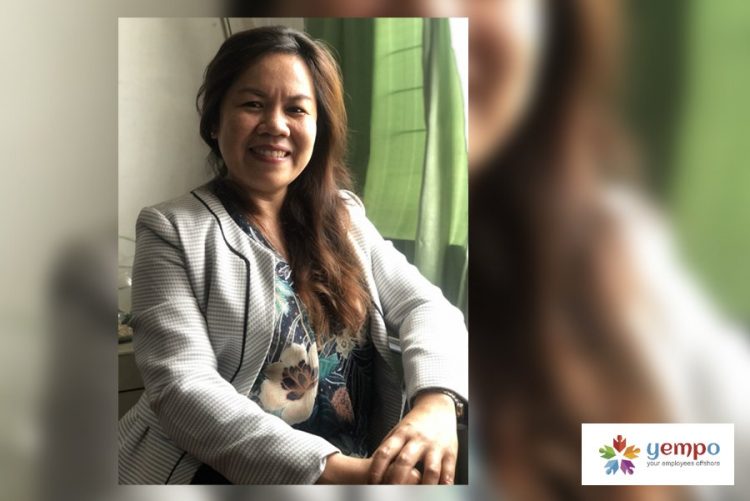 Employee Spotlight: Rizza
This month, we put Rizza, who joined Yempo in early 2020, in the spotlight. In her role as the Finance Manager, she supervises all financial aspects of our business with a vision of the future, while also overseeing the accounting records and tax aspects. Read on to learn about her Yempo experience.
Can you describe your role at Yempo?
I am the Finance Manager here at Yempo. My main responsibilities include financial planning, overseeing the finance team, and ensuring the accuracy of our recording in the books.
I also manage the much funds needed, and when and how to use the available funds on hand.
How long have you been working here?
I celebrated my one year plus one month anniversary on the 27th of February 2021.
What can Yempo employees contact you about?
Employees can consult me about all finance-related matters such as expense reimbursements, liquidations, pay-outs, etc.
Can you share any latest projects you're working on in 2021?
I am working on our business permit renewal, auditing of the 2020 books, and tax compliance of the prior years.
What do you love most about your job?
I enjoy the accounting aspect and financial report analysis the most.
What are your strongest skills?
I can work fast, accounting-wise.
What was a challenge you experienced at Yempo and how was it solved?
I had to streamline all the processes in Finance Department upon observing that some of them were not being done correctly.
What do you like best about Yempo's culture?
The supportive management.
Which core value (commitment, excellence, community) is the most important to you? Why?
Commitment. Once you are committed to your work, you always strive hard to give your best. All other core values follow.
Where do you see your career 5 years from now?
With the current position I have now, I want to gain more knowledge and be seen as someone with deep expertise in tax compliance. I've been lucky enough to work with our management team and developing into a great manager is something I'm really excited about. If there are further studies and training programs offered by the company in the future, I would consider such opportunities to hone my skills, both in technical and non-technical aspects.
Do you have quotes, advice, or mottos that you follow that might inspire other Yempo employees?
Happiness is a choice. It is you who decides to be happy.