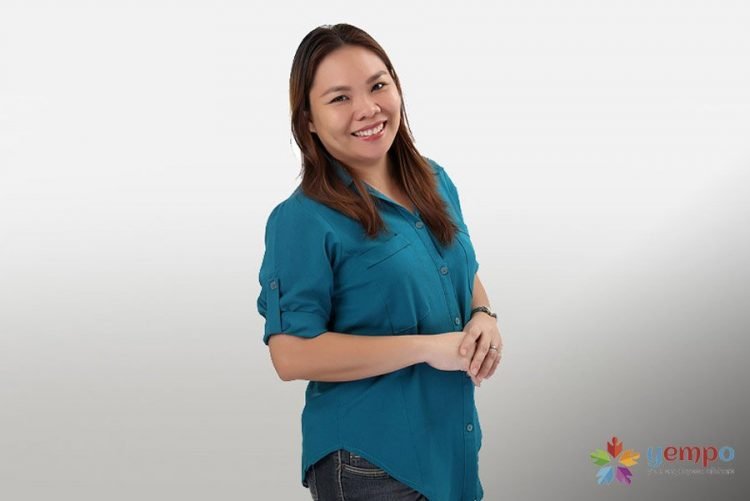 Yempo Employee Spotlight: Princess
This month's employee spotlight falls on Princess, an Implementation Support Analyst.
1. How did she hear about Yempo?
Princess found out about Yempo through Jobstreet while looking for job opportunities. In just more or less a week after applying, she was immediately hired and was given another week to prepare the pre-employment requirements before she started.
2. What does she do in her current position?
As an Implementation Support Analyst, Princess does markups with HR documents. It's more on basic programming and configuration of specific HR software. Right now, Princess is still in training mode, and they are being trained in configuring or setting up sites for clients. Mostly as an Implementation Support Analyst, Princess and her team work on the HR side, specifically on the automation of the onboarding process.
3. What are her expectations going into the job?
Princess' expectations include learning new things because it's a new challenge for her to learn basic programming. She also says she's expecting patience from everyone involved because of the learning curve that comes with being new on the job and doing new things. Princess adds that she's also looking forward to a new environment, that it's actually her first time working with Australian counterparts. She says that it's nice to be able to work with them because of the different culture and environment, add to the fact that it's the client's first time to outsource. So it's a learning experience for both Princess and the client.
Princess's expectations of Yempo, on the other hand, is that the company continues to support employees and to continue to have a fun working environment with her other Yempo colleagues.
4. What was her impression of Yempo on her first day on the job?
On Princess's first day, she immediately noticed the friendly environment, that it was not a toxic work environment; people work very independently—people work the way they should work. Yempo employees have different clients, working individually, but at the same time, everyone is very friendly to each other. People go on lunches together even if they are from different teams.
5. What are her goals for her career in Yempo?
For now, Princess wants to work on staying longer with the company. In addition, she wants to gain more experience working with her client and also Yempo, to be able to learn other tasks as well. Princess adds that she is also looking forward to her client expanding and growing the business and adding more staff in the Philippines for possible career growth.
6. What does she love best about Yempo?
What Princess likes about Yempo is that so far everyone trusts her and lets her do her job, nobody is looking over her shoulder. Everything is result-oriented. Even the client is not as strict with clocking in or clocking out as long as employees work the designated working hours per day and do what they are tasked to do. Princess adds that you can go to lunch or take a break freely as long as you are responsible with your time. People feel comfortable working without being pressured because the company trusts its employees. What Princess appreciates is that employees can work individually and independently. That kind of environment makes it more productive and less stressful, Princess believes.
7. How is the environment in Yempo different from her previous jobs?
In Princess's previous job, she had managers, team leads, which limited the communication somewhat. In Yempo, Princess adds, employees can talk directly to the client, especially if you have questions. In her previous job, Princess had to go through a lot more people, so sometimes the message that is relayed might not be the exact message. Sometimes, Princess adds, it's hard for you to air out your concerns to higher management because you're not sure if it will reach them. Sometimes you think that you're not heard, unlike in Yempo where two-way communication is easier. It's easier to resolve things.
8. What is her favorite benefit that Yempo offers?
The HMO, Princess says, and the fact that Yempo also has a lot of subsidies and allowances that she enjoys. Of course the free food and drinks, Princess adds. Also the regular activities, which every month Yempo employees can enjoy. Princess finds it nice that employees can look forward to something every month. And activities are announced in advance, so people can prepare for those activities. Princess believes that it's a good opportunity for everyone to meet each other, to talk to each other about things that are not work-related.
9. Would she recommend working at Yempo to a friend?
Yes, definitely, Princess says. In fact, a lot of her friends have already been asking Princess how to apply at Yempo. Princess believes that people like working at a company that is results-oriented, like Yempo, as opposed to a company that employs very strict regulations. Her friends see that she's happy with what she's doing.