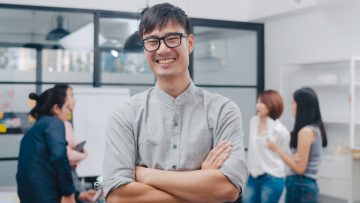 We have an exciting opportunity for an IT Service Desk Analyst to work dayshifts. You must be WFH capable with strong internet connection.
When you join Yempo, you'll receive the following fantastic benefits:
Highly competitive salary – paid weekly!
HMO enrollment on commencement
Additional HMO dependents added each year of service
20 vacation days per year; 7 sick days
Annual performance bonus and incentives
Annual salary reviews and increases
Free cooked rice, snacks and hot drinks
Company polo shirts provided
Fantastic bright and cheerful open-plan work environment
Prestigious clients and highly professional and friendly co-workers
Our Client
They provide a full suite of Service Management capabilities, at a competitive price. With over 40 years of experience in IT Outsourcing, global teams, and advanced tools and processes.
The Role
As an IT Service Desk Analyst, you'll be part of a high-performance team at the forefront of support request management. Your role is crucial – you'll be the first point of contact, handling inquiries, diagnosing issues, and ensuring prompt resolution or escalation when needed. Your solid customer service background and proactive approach will shine as you take ownership of issues and deliver professional solutions in a timely manner. This is a permanent position based at our head office, with the possibility of on-site visits to customer locations as required.
Your Responsibilities
Keep customers well-informed regarding their requests, maintaining the highest standards of accuracy, quality, and timely responses.
Troubleshoot and install various hardware, software, and in-house applications.
Collaborate with external vendors, managing support cases and ensuring timely resolution.
Leverage customer feedback for continuous improvement.
Identify and address service delivery challenges by analyzing incident patterns.
Stay abreast of emerging technologies for innovative problem-solving and improved work processes.
Deliver top-notch client-focused service, showcasing excellent written and verbal communication skills.
Manage coordinated incident management alongside operational teams.
Contribute to daily operational projects, such as staff moves, software deployments, and office relocations.
Participate in 24/7 support on a roster basis, including On Call duties.
Qualifications
Proficiency in troubleshooting Digital Desktop equipment, including desktop PCs, laptops, tablets, mobile devices, and peripheral equipment.
Familiarity with Android and Apple devices and associated management software.
Ability to support and troubleshoot Networking, Remote Access Connectivity, Telephony, and familiarity with Microsoft Active Directory.
Thorough knowledge of Desktop, LAN, peripheral device installation, and support.
High-level support experience with the Microsoft SOE – Windows 7/8/10, Office 2007/2010/2013/2016/O365.
Capability to acquire knowledge of business applications requiring first/second-level support.
Over 36 months of experience providing Level 1 or 2 support to a user base of 250+ end-users
Technical Skills
Microsoft certifications, preferably MCSA.
Experience in managing servers, storage, virtualization (VMware, Hyper-V), networking, and back-up technologies.
Familiarity with Service Desk tools and ITIL certification.