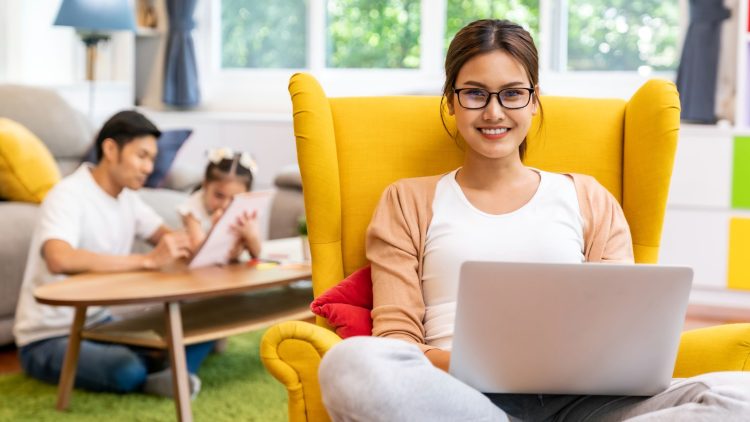 Come Home to Your Family and Earn like you are Working Abroad
The Philippines has a large expatriate community. They work abroad to earn more and guarantee a safe future for themselves and their loved ones. But today, the Philippines is growing and offering employment opportunities to anyone preferring to work there.
With a GDP of U$919.4 billion, a 6.5 % GDP growth rate in 2022, and an expected rate of 6.3% in 2023, the country is poised to go places. There are challenges in terms of a global slowdown and rising inflation and interest rates, but overall, the economic picture looks promising.
Besides the traditional office jobs, many employers now have active work-from-home jobs. A job vacancy has many aspirants in the country, but if you have the requisite expertise, you can earn very well in your home country, and there is no need for you to go abroad.
In this blog post, we will explore different work-from-home jobs that Filipino companies now offer and the skillset they require. It will help you as a job applicant exploit work opportunities in the country instead of moving abroad.
Benefits of working in the Philippines with your family:
There are many benefits of working in your home country with your family. The first benefit is that you will be able to earn a good wage. You will also be able to save money on living expenses and travel costs.
Another benefit is that you can spend more time with your family. It is especially beneficial if you have young children.
You will also be able to build strong relationships with your extended family. Working in your home country with your family can help you better understand your culture and heritage. It can make you a more well-rounded person.
You also have the opportunity to learn about your culture and heritage, especially if you get to work in a different city or region from where you were born or raised.
You can also use your skills and talents to help your community and make a difference in the world. One day you can be so resourceful that you can start your business and hire people to work for you, creating jobs and strengthening the local economy.
Finally, depending on the Philippines government may offer tax incentives or tax breaks to promote specific sectors of economy from time to time. If you belong to any such industry, you can avail of such tax holidays and reap benefits.
Job openings at Yempo.ph and the industries they serve:
Now that you are aware of the varied benefits of working in your home country, we at Yempo.ph gives you an insight into job openings in our organization. We offer both offices and work-from-home jobs. You don't have to work abroad now to explore better career opportunities.
We offer a range of IT-related services to our diverse local and international clientele. We offer you exciting opportunities if you are skilled in any of the disciplines related to web development, social media management, digital marketing, and the like.
Some of our current job openings look like this;
Developer
Digital Marketing Specialist
L2 Technical Support Engineer
L3 Senior Systems Engineer
Dynamic 365 Consultant
PHP Laravel Developer
UI/UX Designer
Technical Analyst
You can discover more by logging on to our website and looking under the Jobs category.
We provide traditional, hybrid, and work-from-home jobs. You will find the one that meets your requirements.
We serve a wide range of industries, and our clients are based all over the world. You will have the chance to work for global companies without leaving your home.
We have clients in Australia that manage a portfolio of retail, commercial, and hospitality properties, another that provides digital products and solutions to its clients, a cloud payroll and billing company, an eGift card app, a cloud service provider, and an American Managed Service Provider among many others.
Yempo.ph employee benefits:
Working at Yempo will open a gateway of perks for you. Besides serving an international clientele, honing your professional skills, and gaining valuable experience, our rewards and benefits program will impress you.
Here are some of the advantages of choosing to work with Yempo.
Highly competitive salary – paid weekly
HMO enrollment on commencement
Additional HMO dependents are added each year of service
20 vacation days per year; 7 sick days
Annual performance, bonus, and incentives
Annual salary reviews and increments
Free cooked rice, snacks, and hot drinks
Provision of polo shirts with company branding
Fantastic bright and cheerful open-plan work environment
Prestigious clients and highly professional and friendly co-workers
Yempo.ph careers:
Look no further if you are searching for remote work or work-from-home jobs. Yempo.ph offers a host of different remote work options. There is no need to come to the company's office physically. It takes care of everything remotely, and you can avail of this opportunity from the comfort of your home.
Contact us:
We have exciting job options open all the time. You can log on to our websites, www.yempo.ph, and www.yempo-solutions.com, to discover more. We assure you a working experience like no other.
Additional resources: