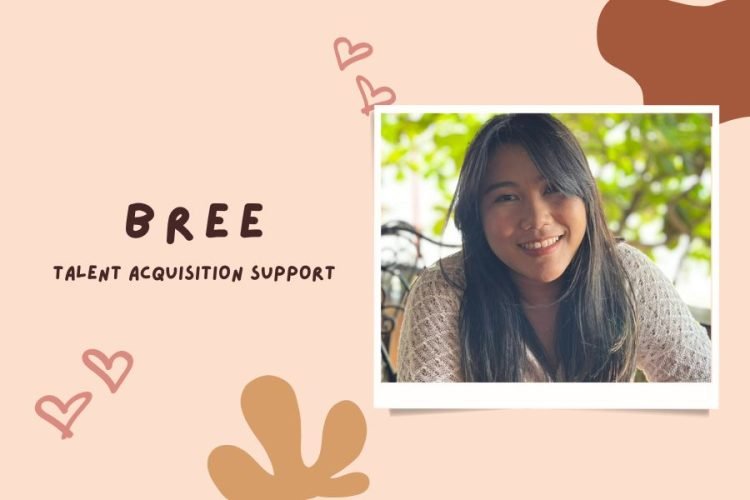 Employee Spotlight: Bree
This month's employee spotlight falls on our Talent Acquisition Support – Bree. Get to know a little bit about her and the things that she aspires to do in the near future.
What brought you to Yempo? How is your experience here and what do you love most about it?
I came across Yempo through a referral of a good friend. I was easily interested in the position because it was in line with what I was looking for at that time, and the smooth application process was a big plus. I'm thankful to social connections and good friends for introducing me to Yempo.
Other than the work-life balance the company strongly values, one of the things I love about working here is the warm people I get to connect with. They help create a working environment that sparks our collaborative spirits, which gives significant contribution to our efficiency both individually and as a team 😊
What are your hobbies and what do you usually enjoy doing in your free time?
I love music and good food. I don't play any instrument, but you can easily find me with a microphone in my hand. I listen to indie and timeless classics dating back to the 70's. In my free time, you can also find me exploring and checking out underrated cafes and restaurants.
Where do you draw inspiration from?
A couple of things and/or people drive me to be better, but one worth mentioning is my father. I grew up watching him work and work while taking care of everyone in the family. The hard work he has shown over the years is only one of the many reasons why I look up to him. I draw inspiration from this man because he made everything possible for our family and I wish to do the same.
If you could have any superpower, what would it be and why?
I'd like to have the ability to teleport to any place and any period. Among all the superpowers I could possibly choose from, I find this the most exciting one. Through this ability, I would be given the chance to learn and grasp something through actual experience and not just through what they say in the books. Not to mention, the money I get to save from plane tickets when traveling overseas. 😃
What are the top 3 things in your bucket list?
1. Travel to all 7 continents. Aside from the tourist attractions each continent has, I am particularly interested in their different cultures. Every time I travel somewhere, I always make sure I get to learn something about their culture.
2. Buy a house. I would honestly feel like I'm at the top of the world when I purchase a house. I'd imagine it to have many windows for natural light in the daytime, a big lawn enough to host parties, and most importantly, a safe and gated community.
3. Retire early. I want to see the rest of the world while I am still physically able.
What's the best advice you can give to someone who just started their career?
Coming from someone who has also just started and has a long way to go, the only inspirational piece of advice I can give is very simple- always see things as half full rather than half empty. This mindset can do wonders, especially for your mental health. This will allow you to be kinder to yourself and to others as well.