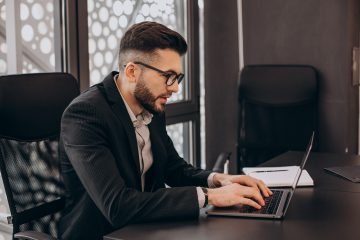 We have an exciting opportunity for an experienced Application Support Engineer to work the day shift. We are offering a SIGNING BONUS to the successful candidate!
We currently offer work-from-home (WFH) arrangements, until the quarantine is fully lifted and we are ready to move back to our office in Makati. You must be WFH-capable with a strong internet connection. We will provide the work equipment upon commencement.
When you join Yempo, you'll receive the following fantastic benefits:
Highly competitive salary – paid weekly!
HMO enrollment on commencement
HMO dependent added for each year of service
20 vacation days and 7 sick days per year
Annual performance bonus and incentives
Annual salary reviews and increases
Free cooked rice, snacks, and hot drinks
Company polo shirts
Bright and cheerful, open-plan work environment
Working with prestigious clients, and highly professional and friendly co-workers
Our Client
In this position, you will be assigned to our client, a developing global company located in Sydney providing port logistics solutions. They are a world leader in developing innovative solutions for the global port community and maintain a suite of tailored and integrated products to help streamline operations, enhance efficiency and optimize productivity throughout the supply chain.
Their customers include shipping lines, port and terminal operators, freight forwarders, customs brokers, 3PLs, trucking companies, rail operators, importers, and exporters.
They are passionate about people like you! They take time to hire the right people, invest in their development and growth, offer opportunities for career advancement, and understand the importance of creating an engaging and fun work environment. They are a values-driven organization that understands that all good relationships are based on mutual respect and understanding.
Your Responsibilities
 In this role, you are expected to:
Resolve issues escalated by the Level1/Level2 Service Desk and assist during critical incidents
Understand the platform architecture and application framework, and be subject matter expert on all client's products and services
Understand complex product configurations and their use in solving business challenges
Use problem management and root cause analysis to identify permanent solutions to problems and reduce their number and duration
Handle data modifications and batch operations on behalf of customers
Handle the configuration of new features and/or config changes on behalf of customers
Participate in reviewing requirements for software enhancements and new projects
Act as a mediator between the Service Desk, Product Managers, Business Analysts and Developers
Participate in product maintenance and project release meetings on behalf of Service Delivery and provide training to the Service Desk and Systems teams
Ensure availability, performance, and resilience at the application layer for all customers
Use trend analysis and customer feedback to proactively identify improvements to applications and services and enhance end-user or support experience
Contribute to internal and external product documentation
Adhere to the individual, team, and department KPIs that are set by management
Perform other duties as directed from time to time
Your Background
To qualify for this role, you are required to have:
A degree or equivalent experience in Computer Science
A minimum of 3 years experience in a similar role
Strong experience with or in:

Web-based applications and environments
a Linux-based environment
SQL queries
Languages such as Bash, PowerShell, Javascript, Python, Perl

Understanding of the ITIL processes
Understanding of the software development lifecycle process
The strong ability to identify, analyze, and solve business and operational problems
An eye for detail and a sense of urgency
Strong analytical and conceptual skills
A drive for process with the desire to improve at all levels
Good English communication skills, both oral and written
It is also desired that you have experience with or in:
XML EDI or B2B messaging technologies
Programming/software development
Azure or Amazon AWS
Configuration management and automated deployment tools