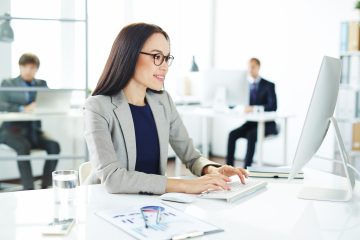 We have an exciting opportunity available for an Assistant Accountant working dayshifts in our Manila or Cebu office. You must be WFH capable with strong internet connection as we are home-based for the duration of the pandemic.    
When you join Yempo, you'll receive the following fantastic benefits:  
Highly competitive salary – paid weekly!

 

 

HMO enrollment on commencement

 

 

Additional HMO dependents are added each year of service

 

 

20 vacation days per year; 7 sick days

 

 

Annual performance bonuses and incentives

 

 

Annual salary reviews and increases

 

 

Free cooked rice, snacks, and hot drinks

 

 

Company polo shirts provided

 

 

Fantastic bright and cheerful open-plan work environment 

 

 

Prestigious clients and highly professional and friendly co-workers

 

 
Our Client: 
In this position, the Assistant Accountant will be assigned to our Western Australia-based client, a broad-line business-to-business (B2B) and business-to-consumer (B2C) distributor of industrial, maintenance, repair, operating 'MRO', safety & workplace supplies and other related products and services.   
They provide supplies and solutions for every industry through its portfolio of distribution businesses that extend across the end-to-end supply chain covering Business, Trade, Retail, Service & Specialist Wholesale.   
Your Responsibilities  
The Assistant Accountant is to support the general finance operations including account payables, bank/credit card reconciliation, the end-of-month reporting process, and other ad-hoc duties. 
Monitor/management of account mailboxes

 

Account payables

 

Daily management of account payables functions including invoice processing and payment preparation. 

 

Update/review weekly payment schedule.

 

Account reconciliation and dealing with supplier queries

 

Processing of United Tools RCTI Supplier rebates

 

Timely collection of purchase data from suppliers & accurate allocation of rebates for members & UTL

 

Manage Credit Card distribution, follow-up, and processing

 

Daily bank entries

 

Process daily bank transactions in the accounting system – Sage/Profit Plus/MYOB Account Right 

 

Updating daily cash summary

 

Bank Reconciliations completed daily

 

Processing all TSP refunds accurately & in a timely fashion of the TSP payment gateways (PayPal / Braintree / EFT)

 

Credit/Debit card reconciliations

 

Verify, process, and reconcile monthly corporate credit card accounts (including debit cards)

 

Accounts Receivable

 

Process of Monthly and Quarterly recharge invoices to intercompany entities and external members

 

Distribution of monthly and quarterly statements to members

 

Follow up outstanding debts for payments

 

Processing of Member Rebate RCTI invoices

 

Supporting GM with member rebate questions & reports

 

Reconciliation & reporting of members marketing account balances

 

Reconciliation & reporting of members sales rebate accounts
Your Background:
At least 2 years experience in Accounts receivable and payables. 

 

Exposure to processing of general journals.

 

Basic to intermediate Microsoft office suite – Excel, Word, Outlook, and PowerPoint 

 

Relevant experience with using Sage or similar; with MYOB AccountRight is an advantage 

 

Excellent written and verbal English communication skills