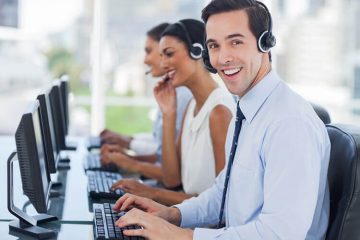 We currently have vacancies for three (3) Dispatch Coordinators for our client based in Sydney, Australia. This client is a technology and communications company with deep specializations in IT management, infrastructure, and applications. The position is based in our Oakridge office in Mandaue City, Cebu and will require you to work on a rotating schedule (day/night shifts).
Benefits We Offer
Highly competitive weekly salary
Fantastic working environment, friendly team and great staff facilities
Company polo shirts
HMO enrollment upon commencement
Generous sick and vacation leaves
Our Client
In this position, you will be assigned to our Aussie-owned client, a pure tech company providing support services to global clients. The company aims to discover and develop exceptional people who want to take their careers to the next level.
The Cebu-based team consists of energetic, fun, entrepreneurial and caring professionals who will make you feel like part of a growing family. Your colleagues will provide the resources and stability you need to grow, both personally and professionally.
Your responsibilities include:
Taking incoming client calls
Logging, assigning and scheduling incident tickets received via call and email
Checking on scheduled tickets and/or templates
Identifying project, accounts and sales tickets and referring to the appropriate department
Reviewing and responding to voicemails
Managing the triage/dispatch board
Maintaining the client database
Booking couriers
Checking on quotes and in-progress, in-house sales tickets
To qualify for this role, you must have:
Completed at least senior high school studies
Experience and/or training in customer service, dispatching or project management. Having the equivalent combination of education and experience is an advantage.
Excellent English written and verbal communication skills
The ability to multitask, and must be highly organized
A keen eye for details
Proficiency in using Microsoft products (Word, Excel, Outlook)