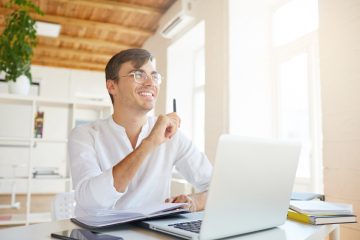 We have an exciting opportunity available for an Electrical Software Engineer working day shifts in our Ortigas office. You must be WFH capable with a strong internet connection as we are home-based for the duration of the pandemic.   
When you join Yempo, you'll receive the following fantastic benefits: 
Highly competitive salary – paid weekly!

 

HMO enrollment on commencement

 

Additional HMO dependents are added each year of service

 

20 vacation days per year; 7 sick days

 

Annual performance bonus and incentives

 

Annual salary reviews and increases

 

Free cooked rice, snacks, and hot drinks

 

Company polo shirts provided

 

Fantastic bright and cheerful open-plan work environment 

 

Prestigious clients and highly professional and friendly co-workers

 
Our Client:
In this position, you will be assigned to our Auckland-based client. This client works alongside ambitious manufacturers to leverage those capabilities needed to accelerate the future and challenge the market norm. With more than 30 years of experience in motor and control development, the pioneering spirit established by the founders encouraged a culture that challenged conventional design and production systems.   
About The Role:
As an Electrical Software Engineer, you have the opportunity to understand details about customer needs and create your way to deliver, always in a teamwork environment. You will work on the development of new products applying your knowledge to control motors, design IoT devices, create security functionalities, and implement new algorithms and features for end-users. 
This position practices flexibility and agility to attend to customer needs and provide ways to develop your skills and create new ones.  You will have the opportunity to join a growing global team, working alongside high-performing individuals who are passionate about Technology and Innovation.
Your Responsibilities:
Leading software development projects for electronics for new products

 

Being the technical interface for customers to control software-related activity

 

Creating and maintaining product and technology roadmaps 

 

Reviewing customer controls requirements and developing a deep understanding of current and future requirements for electronics boards

 

Identifying and ensuring appropriate protection of any IP, knowledge, techniques, etc

 
Your Background: 
At least Bachelor's Degree in Engineering (Computer/Telecommunication), Engineering (Electrical/Electronic), Computer Science/Information Technology, specializing in IT/Computer – Software or equivalent

 

Have proven experience with embedded software with a focus on products low cost

 

Experience in C language, communication protocol 

 

Have knowledge of Python

 

Software testing and requirements elicitation 

 

Have knowledge, experience, or desire for developing motor control software solutions 

 

 
Client offers:
Opportunities to grow your career in the direction you choose

 

A flexible working environment – we believe you should work when and where you are most productive

 

The chance to put your creativity to the test and work on new products 

 

Endless opportunities to learn and try new things – we love innovation and strongly live our culture of Entrepreneurial Spirit, Growth Mindset, and Constructive Tension