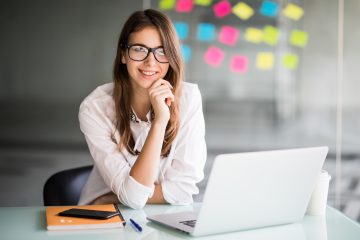 We have an exciting opportunity available for an Embedded Software Engineer working day shifts in our Ortigas office. You must be WFH capable with a strong internet connection as we are home-based for the duration of the pandemic. 
When you join Yempo, you'll receive the following fantastic benefits: 
Highly competitive salary – paid weekly!

 

HMO enrollment on commencement

 

Additional HMO dependents are added each year of service

 

20 vacation days per year; 7 sick days

 

Annual performance bonus and incentives

 

Annual salary reviews and increases

 

Free cooked rice, snacks, and hot drinks

 

Company polo shirts provided

 

Fantastic bright and cheerful open-plan work environment 

 

Prestigious clients and highly professional and friendly co-workers

 
Our Client:
In this position, you will be assigned to our Auckland-based client. This client works alongside ambitious manufacturers to leverage those capabilities needed to accelerate the future and challenge the market norm. With more than 30 years of experience in motor and control development, the pioneering spirit established by the founders encouraged a culture that challenged conventional design and production systems. 
About The Role: 
The main purpose of this role is to define, implement and test embedded software solutions for diverse applications as motor control, product functionality, communication protocols, etc. These solutions will allow client to design combinatorial solutions to deliver value for our customer. 
Key objectives include:  
Together with Chief Engineers and Application engineers, clarify the customer needs

 

Define, plan, and execute the embedded software solution to attend to customer needs following the best practices and strategies defined by the client

 

Contribute to improving process development

 
Your Responsibilities 
Working with Chief Engineers, Application Engineer, and others to clarify the requirements of customers

 

Working with the Hardware team to define microcontrollers and other components/circuitry that impacts embedded development

 

Define appropriate solutions to attend to customer needs

 

Plan and execute the embedded software according to Electronics Development Process and tools defined by the client

 

Perform tests to confirm the solution is delivering the customer's needs

 

Support certification process with UL, IEC, CQC

 
Growth Mindset  
Building technical knowledge and capability of self and team through personal study and knowledge sharing

 

Contribute to continuous improvement of development process and tools

 
Research – Innovation 
Fosters and leverages relationships with outside technology providers (i.e., component suppliers) and research institutes.

 
Your Background 
Electronics/Electrical/Science Computation/Mechatronics degree or equivalent

 

Development and Implementation of embedded solutions for low-cost products

 

Development of Class B embedded solution

 

Technical Skills:

 

Programming embedded systems in C

 

Low-cost Microcontrollers (32-bit ARM core)

 

Implementing/debugging at least some of the following:

 

Motor Control

 

Peripheral drivers

 

Serial Protocols (SPI, I2C, UART…)

 

Internet protocols

 

Interfacing to AWS

 

DMA

 

Experience with modern software development tools (Jira, Bitbucket, Confluence, and Git)

 

Experience with modern software development processes (unit testing, continuous integration, and static analysis)

 

Experience with hardware in the loop testing, tools, and processes

Experience w/ at least some of the following:

 

Python

 

Electrical test tools and equipment

 

CMake

 

Build pipelines

 

LabVIEW

 
Nice to Have  
Development of motor control solutions