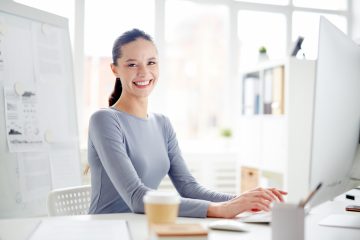 We have an exciting opportunity for an experienced Financial Paraplanner working the day shift in our Ortigas office.
When you join Yempo, you'll receive the following benefits:
Highly competitive salary – paid weekly!
HMO enrollment on commencement
One HMO dependent added for each year of service
20 vacation days and 7 sick days per year
Annual performance bonus and incentives
Annual salary reviews and increases
Free cooked rice, snacks, and hot drinks
Company polo shirts
Fantastic, bright and cheerful, open-plan work environment
Prestigious clients and highly professional and friendly co-workers
Our Client
In this position, you will be assigned to our client located in Sydney, Australia. This company is a growing financial advisory practice that advises clients on how to 'sow, nourish and harvest their wealth.' They specialize in employer and employee superannuation, life insurance, financial planning, property loan advice and self-managed super funds.
Your Responsibilities
Assisting our financial advisers in implementing client advice
Liaising with third parties including fund managers and insurance companies on insurance and superannuation administration matters
Assisting in the preparation of basic Statements of Advice using the Xplan software and internal templates
Generating client reports using data from fund manager websites
Assisting in the preparation and lodgment of client applications and other financial documentation such as rollovers, withdrawals, insurance applications, etc.
Attending to client enquiries by phone, email, and correspondence
Maintaining client records using the Xplan software
Scanning and filing client information
Assisting in drafting and preparing material for client presentations
Your Background
1-2 years' experience of working in a similar position
Must have excellent English communication skills, both verbal and written
Experience in the financial services sector is ideal
Microsoft Office skills (Word, Excel, PowerPoint, etc.)
Experience with Xplan software is an advantage
Personal Character Traits
Attentive to detail and accurate
Focused and organized
Enthusiastic, confident
Driven, energetic, and well-presented
Team player with a sense of humor