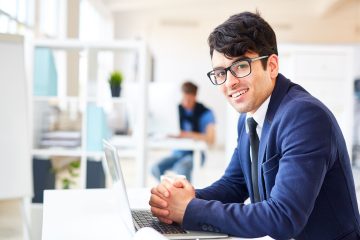 We have an exciting opportunity available for an experienced Front-End Developer working the day shift.
We currently offer work-from-home (WFH) arrangements, until the quarantine is fully lifted and we are ready to move back to our offices. You must be WFH-capable with a strong internet connection. We will provide the work equipment upon commencement.
When you join Yempo, you'll receive the following fantastic benefits:
Highly competitive salary – paid weekly!
HMO enrollment on commencement
HMO dependent added for each year of service
20 vacation days and 7 sick days per year
Annual performance bonus and incentives
Annual salary reviews and increases
Free cooked rice, snacks, and hot drinks
Company polo shirts
Bright and cheerful, open-plan work environment
Working with prestigious clients, and highly professional and friendly co-workers
Our Client
In this position, you will be assigned to our Australia-based client, a technical organization with a strong background in providing cloud-based solutions and proactive managed services. They specialize in helping businesses define and execute their remote working strategy to help people be effective anywhere.
Your Responsibilities
You will work directly with experienced founders/developers and build enterprise-class solutions in a startup culture. You will be part of the design phase and help shape the product of the future.
 Specifically, you are expected to:
Design, code, and test new UI features using React.js
Contribute to app architecture design, standards, and workflows
Convert wireframes and design them into quality code
Work with the Project Manager and the Technical Lead to achieve release milestones
Follow agile development methodology
Communicate risks and issues in a timely manner
Think creatively and strategically
Your Background
To qualify for this role, you are required to have:
Proficiency in React.js and Node.js with a minimum of 3 years' experience
Solid working knowledge of DOM and JS object models
Knowledge of ECMAScript and React workflows such as Redux or similar
Experience in developing fast and responsive UIs
Good working knowledge of authentication and authorization workflows
Working understanding of automated testing and unit tests
Excellent communication skills with the ability to discuss complex concepts in simple language
The ability to understand the end-user perspective in solving the problem