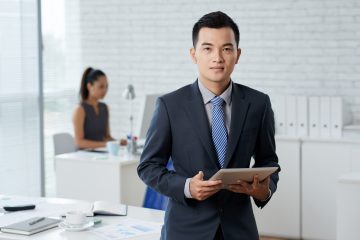 We have an exciting opportunity available for a Full Stack Developer working day shifts at our Manila office. You must be WFH capable with strong internet connection as we are home based for the duration of the pandemic. 
When you join Yempo, you'll receive the following fantastic benefits: 
Highly competitive salary – paid weekly!

 

HMO enrollment on commencement

 

Additional HMO dependents added each year of service

 

20 vacation days per year; 7 sick days

 

Annual performance bonus and incentives

 

Annual salary reviews and increases

 

Free cooked rice, snacks, and hot drinks

 

Company polo shirts provided

 

Fantastic bright and cheerful open-plan work environment

 

Prestigious clients and highly professional and friendly co-workers

 
Our Client 
Based in Sydney Australia, the client is one of Australia's most successful private commercial property investment and management companies with a portfolio of retail, commercial and hospitality properties. They are committed to developing and perfecting expertise in commercial property ownership, development, and management, to provide optimal service for retail and commercial clients, while delivering superior investment outcomes. They work collaboratively with key stakeholders to help them achieve their business goals and objectives by providing exceptional commercial and retail properties for lease. Through collaboration and leadership, we provide effective asset management solutions that create substantial risk-adjusted investment. 
Your Responsibilities 
Staff and Line Relationship 
Full Stack Developer is directly responsible to the Chief Technology Officer.

 
Primary Objectives 
Migrating from existing forms to Angular 2+ SPA forms for more responsiveness and speed

 

Coding using a variety of software

 

Ongoing testing of our websites to ensure they are fully functional

 

Researching current design trends

 

Development and maintenance of all online/social media platforms across the business

 

Designing the websites' visual imagery and ensuring it is in line with the company branding policy or the requirements of the Marketing Managers

 

Working with Marketing Managers and our Digital Marketing Manager to create advanced tools to improve productivity and deliver efficiencies

 

Drawing up detailed website specifications

 

Designing sample page layouts including text size and colors

 

Designing graphics, animations and changing digital photographs

 

Editing content, debugging code and re-designing web pages

 

Working with other web specialists including 3rd party web developers and graphic designers

 

Continual professional development to keep up to date with new software developments

 

Improving, identifying and creating efficiencies using SharePoint and ASP.net MVC 5.0

 

Development, support and maintenance of Company Intranet using SharePoint

 

Converting and developing paper-based forms into electronic forms using Azure web apps, Web API, Entity Framework and Azure SQL server as backend

 

Developing reports using SSRS and Power BI

 

Registering web domain names and organizing the hosting of websites

 

Presenting design ideas to our Marketing Team

 

Working with different content management systems

 

Search engine optimization

 

Meeting relevant legal requirements such as accessibility standards, freedom of information and privacy

 

Proofreading content and grammar and making changes where necessary

 

Liaising with outside agencies

 

General IT support/helpdesk for all staff

 

Management of telecommunications

 

Providing staff training

 

Other tasks as may be instructed by our Chief Technology Manager

 
Your Background 
Technical Skills and Experience 
BS in computer science or a related field, or significant equivalent experience

 

Build Rich Prototypes and Applications using HTML5, CSS3 (CSS grid and especially Flexbox), JavaScript, Ajax, JSON, Angular Material, and Angular/flex-layout

 

Source control

 

Hands-on real-world experience on Angular 2+, Angular CLI, reactive forms, RxJS technology for one complete project in rebasing the UI of the application using the techniques in Angular 8+ i.e., Angular Material & Material Design principles as well as FxLayout

 

Experience in .NET Entity Framework

 

Knowledge of MS SQL Server Management Studio

 

Working knowledge of Azure Functions (Azure cloud IaaS, PaaS and SaaS Services, Azure AD, Azure Web Apps, Cloud Services, Azure serverless functions)

 
Nice to Have 
5 years' experience in Full Stack Development

 

Experience in Bootstrap and JavaScript libraries such as jQuery.

 

Experience working alongside other areas such as UX/UI and Infrastructure

 

Knowledge of security standards and techniques for web applications

 

Passionate about software development and the appetite to always learn

 

Strong SQL skills including the SQL BI tools (SSIS / SSAS/ SSRS) and Power BI

 

Must possess an in-depth understanding and hands-on capabilities with Microsoft SharePoint Online, Visual Studio and JavaScript to extend SharePoint functionality to automate business processes.

 

Build end-to-end BI frameworks from data extraction, orchestration to visualization as required

 

Knowledge of security standards and techniques for web applications

 

Self-starter with strong self-management skills

 

Ability to organize and manage multiple priorities

 

Creating and managing Azure Web-Apps and providing access permission or authorization to Microsoft Accounts

 

Strong knowledge of web development using .NET Core, Web API, ASP.NET MVC 5.0, Entity Framework and SharePoint Object Model

 
The employee must adopt, and encourage in others, the employer's 'Core Values' of: 
Integrity

 

Open Communication

 

Performance Driven outlook

 

Quality

 

Continuous Self Improvement

 

Teamwork