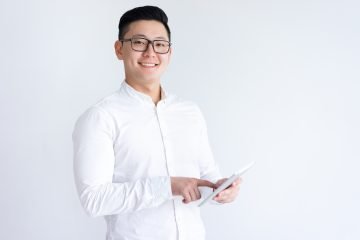 We have an exciting opportunity for an experienced Full Stack Developer who will report during the day shift. We offer a work-from-home arrangement at the moment but will transition the role to our Cebu office in the future.
When you join Yempo, you'll receive the following benefits:
Highly competitive salary – paid weekly!
HMO enrollment on commencement
One HMO dependent added for each year of service
20 vacation days and 7 sick days per year
Annual performance bonus and incentives
Annual salary reviews and increases
Free cooked rice, snacks, and hot drinks
Company polo shirts
Fantastic, bright and cheerful, open-plan work environment
Prestigious clients and highly professional and friendly co-workers
Our Client
Our Melbourne-based client is an innovative and agile software development company with a small team in the Philippines. The company expects to grow considerably over the coming years, and hiring for this role will be part of the first phase of expansion.
Required Experience & Skills
5+ years of commercial web development experience
Excellent front-end/back-end development skills (PHP/HTML5/CSS/jQuery/AJAX)
Ability to design, optimise and maintain MySQL databases at scale
Experience in deploying Zapier, Microsoft Power Automate or API development
Strong understanding of software development processes
Automated deployment and testing experience
Strong analytical and problem-solving skills, self-motivated, and able to work with challenges
Excellent English communication skills, both oral and written
Bonus Experience & Skills
Amazon AWS admin experience (EC2+RDS+SES+Route53+S3+related skills)
Ability to provide mentoring and guidance to a small team of developers
Understanding of payment gateway management and integration
2+ years of experience with Laravel or similar framework