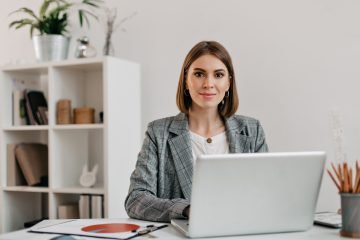 We have an exciting opportunity available for a Fund Operations Analyst working night shift/shifting schedule in our Ortigas office. You must be WFH capable with a strong internet connection. 
When you join Yempo, you'll receive the following fantastic benefits: 
Highly competitive salary – paid weekly!

 

HMO enrollment on commencement

 

Additional HMO dependents added each year of service

 

20 vacation days per year; 7 sick days

 

Annual performance bonus and incentives

 

Annual salary reviews and increases

 

Free cooked rice, snacks

,

 and hot drinks

 

Company polo shirts provided

 

Fantastic bright and cheerful open-plan work environment 

 

Prestigious clients and highly professional and friendly co-workers

 
Our Client 
In this position, you will be assigned to our client, a top-ranked global, independent fund administrator.  
The company uses proprietary software to independently value clients' portfolios. As part of the Global Application Support team, the successful candidate will work to support applications used by both internal and external users. Application Support team members are required to troubleshoot and analyze issues reported by internal and external users and assist in the resolution and escalation of issues.  
This role will specialize in dealing with issues regarding transaction processing and calculation issues, e.g., calculation of market value, realized P&L, interest income. As a result, an in-depth knowledge of accounting and financial products is a must. Congruent to this, there is a strong technical aspect to the role. While the support team has established processes and problem-solving guidelines, there will be situations where there are no guidelines and therefore the ability to be innovative is a key requirement. 
The successful candidate will be a skilled engineer that knows how to execute and innovate in a modern, dynamic, and high-pressure environment. This is a great opportunity to gain a diverse understanding of all financial markets and products traded globally as well as the technical aspects of the financial services industry. 
Your Responsibilities 
Work closely with various teams within the firm to resolve support tickets logged by the application users in an effective manner

 

Analyze General Ledger (GL) postings and investigate how figures are being calculated

 

Investigate reporting queries by analyzing how the report gets its data and the calculations used

 

Query database tables to assist in the resolution of tickets

 

Troubleshoot application bugs and identify gaps in the system for development and propose workable solutions

 

Research and troubleshoot to resolve tickets and document new processes and guidelines

 

Strategize with the team daily and develop more efficient processes and procedures

 

 
Your Background 
Accounting or Finance Degree

 

Strong accounting and financial product knowledge

 

Strong understanding of the financial markets

 

Strong analytical and problem-solving skills and the ability to break an issue into its constituent parts and understand how these parts relate to each other

 

Strong IT literacy

 

The ability to build from past experiences and to continuously improve

 

Ability to learn quickly to adapt to challenges in a dynamic environment

 

Self-motivated and solid team player

 

Strong verbal and written communication skills

 

Well organized and an understanding of the need for 100% accuracy

 
Desirable Skills 
Experience in SQL and knowledge of databases is an advantage