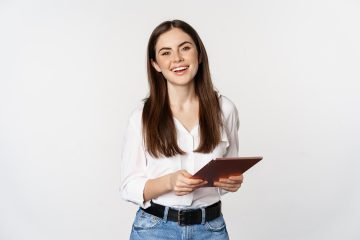 We have an exciting vacancy as a member of the Yempo administration team in a role that can be WFH, hybrid or office based. The Yempo administration team is comprised of a small, collaborative group with a strong sense of commitment and responsiveness. In this position, you will work independently and with colleagues within the HR team fulfilling Yempo employees' needs. The role is broad and varied, with opportunities for growth in a range of areas.
When you join Yempo, you'll receive the following fantastic benefits:
Highly competitive salary – paid weekly!
HMO enrollment on commencement
Additional HMO dependents added each year of service
20 vacation days per year; 7 sick days
Annual performance bonus and incentives
Annual salary reviews and increases
Free cooked rice, snacks and hot drinks
Company polo shirts provided
Fantastic bright and cheerful open-plan work environment
Prestigious clients and highly professional and friendly co-workers
Your Responsibilities
Responsible for the delivery of core HR services such as compensation, benefits, timekeeping, policy, and discipline administration. Primary point of contact (POC) for day-to-day employee concerns and acts as liaison for the staff and the clients on all HR-related issues.
Communicates all company policies and client-driven policies across the organization. Effectively disseminates HR-related information to stakeholders as may be required.
Ensures the proper implementation and alignment towards all company and client-related policies. Monitors staff adherence to all policies, processes, and procedures.
Coordinates and manages all onboarding and offboarding procedures in compliance with statutory laws and company policies.
Manages leave requests and processes timekeeping in line with company policies and guidelines. Facilitates proper administration of Yempo benefits and government leaves and benefits.
Acts as employee relations support for conflict resolution. Support for clients/supervisors and the HR leadership in implementing discipline administration and performance management.
Responsible for employee data management, such as recording and filing of employee information (hard copy and electronic). Provides applicable reports and data as may be required. Handles all other HR-related tasks that may be assigned.
Your Background
Must have at least 3 years of experience in a similar position and with strong experience in handling day to day HR concerns and managing staff issues.
Able to communicate well and provide initial action for issues that need to be endorsed or escalated to the appropriate owner within Yempo Admin.
Familiar with the compliance requirements for statutory leaves and benefits including the applicable rules on employee compensation.
With working knowledge on employee relations, grievance management and conflict resolution, as well as the basic laws on due process and discipline administration.
Must have excellent communication skills, both written and oral.
Must have excellent organizational skill and high attention for detail.