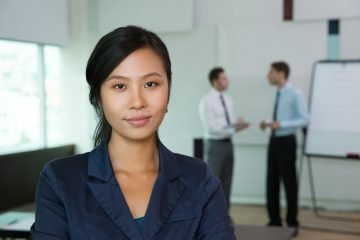 We have an exciting dayshift, Manila-based opportunity for a Human Resource Administrator. Work from home or office-based – you choose!
When you join Yempo, you'll receive the following fantastic benefits:
Highly competitive salary – paid weekly!
HMO enrollment on commencement
Additional HMO dependents added each year of service
20 vacation days per year; 7 sick days
Annual performance bonus and incentives
Annual salary reviews and increases
Free cooked rice, snacks and hot drinks
Company polo shirts provided
Fantastic, bright, and cheerful open-plan work environment
Prestigious clients and highly professional and friendly co-workers
Our Client
In this position, you will be assigned to our client, situated in Melbourne, Australia. They offer an opportunity to give client their very own outsourced HR staff. Their team consists of professional individuals who are experienced in the Human Resource industry and is fixated in helping their clients.
This role will be responsible for supporting the team with HR administrative tasks and any other administrative duties to ensure the efficient running of the business.
Your Responsibilities
File maintenance, including adhering to an online filing system, scanning, saving, and archiving important client and confidential employee information.
Recruitment administration, including filing CVs, tracking candidate responses, setting up initial interviews, initial phone screen, conducting and requesting reference checks, other checks as needed.
Assist in completing Induction and Termination Checklists, ensuring all components have been checked off and saved on the employee's file.
Assist in drafting and amending HR documents, including employment contracts, employment handbooks, job descriptions, organizational announcements, performance management and termination paperwork.
Drafting general HR advice back to clients, on behalf of Consultants.
Research, collect, analyze, and input relevant data into excel spreadsheets.
Review and draft all legislation and Modern Award change communications to clients (advise the Team first, then send to the Administration Assistant to communicate externally in socials and emails).
Assist in drafting social media posts, blog updates, and client update email communications.
Assist with preparation of client projects (Personality Assessment Workshops, Workplace Culture Alignment Survey's, Employee Handbook Training etc.) e.g., printing handouts, binding booklets, and laminating presentation material.
Assist with Modern Award interpretation and creating Award fact sheets.
Maintain abreast with HR changes and advise the Team of changes.
Preparing potential client One-Pagers and Client Proposals.
Booking in and attending training sessions. Managing the Team calendar and Training Plan.
Assist with executive assistant tasks to the Director and general business administration.
Reporting as requested, including daily, weekly, monthly and annual reports.
Any other tasks as directed by the Company Director and Team.
Your Background
2-5 years of relevant experience
HR Degree holder or similar qualification
Has an understanding of Australian employment legislation & Modern Awards (highly desirable)
Attention to detail and ability to work as a part of a small team.
Highly motivated, with excellent communication and interpersonal skills.
Must have a great work attitude, keen to learn and develop.
Ability to work independently and take accountability while thriving in a small team environment.
Ability to use initiative and conduct research.
Be comfortable working on a variety of tasks in a fast-paced environment.
Adaptable to new tasks, processes, and able to learn systems quickly.
Experience in MS Office (Word, Excel, PowerPoint).
Disclaimer for salary ranges. Yempo provides an indicative range of salary that we deem relevant for the advertised role. This may be adjusted for the skills and experience of the selected candidate. Final job offer will be within the advertised range or higher.