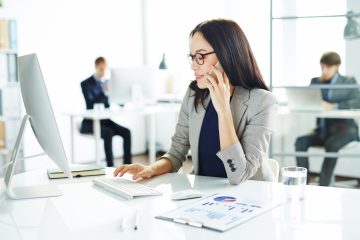 We have an exciting opportunity available for an experienced Marketing Automation Specialist working the day shift at our Ortigas office.
When you join Yempo, you'll receive the following benefits:
Highly competitive salary – paid weekly!
HMO enrollment on commencement
One HMO dependent added for each year of service
20 vacation days and 7 sick days per year
Annual performance bonus and incentives
Annual salary reviews and increases
Free cooked rice, snacks, and hot drinks
Company polo shirts
Fantastic, bright and cheerful, open-plan work environment
Prestigious clients and highly professional and friendly co-workers
Our Client
In this position, you will be assigned to serve our client located in Melbourne, Australia. They are a marketing automation agency that specializes in helping business grow their sales, inquiries, and profit by simplifying their client's online presence to capture and nurture leads.
The role requires someone who knows how to integrate a customer relationship management (CRM) system with a Zapier- and WordPress-equipped website. In addition, based on the project manager's brief, you should be able to build a complete marketing tech stack with predefined process requirements, using off-the-shelf applications.
Upskilling is very important so you will have the opportunity to learn new platforms and tools that would directly benefit your role.
Your Responsibilities
Conducting weekly meetings to liaise directly with the Project Manager, covering each project
Creating an open worksheet for each project showing an updated  'live' progress of work
Translating predetermined automations from slides into the marketing system chosen
Creating new, customized automations based on rough ideas and unmapped conversations
Working with external tools such Zapier, Integromat, WordPress, Acuity, membership platforms, and lead capture forms to achieve the required workflows, linking back to the marketing system/CRM
Applying a systems-thinking approach to identify and solve new client requirements
Your Background
2+ years of experience in the related fields
System knowledge of integrable platforms and applications such as WordPress, Zapier, Integromat, membership platforms, WooCommerce, Shopify, online booking platforms and others
Advanced technical skills in using marketing technology platforms such as ActiveCampaign, Ontraport, Infusionsoft, and other CRMs
Knowledge of G Suite as you'll be spending time in Google Sheets, Slides and Docs
Knowledge of Trello for project management or similar activities
Using the Slack application for internal communication
Any HTML, CSS coding and API knowledge
Excellent English communication skills, both oral and written
Not afraid to ask questions to clarify requirements