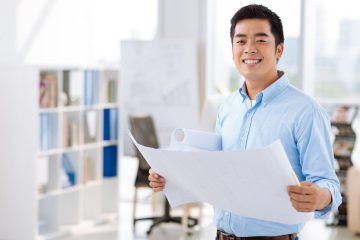 We have an exciting opportunity available for a Mechanical Design Engineer working mid-shift in our Manila site. You must be WFH capable with strong internet connection as we are home-based for the duration of the pandemic.
When you join Yempo, you'll receive the following fantastic benefits:
Highly competitive salary – paid weekly!
HMO enrollment on commencement
Additional HMO dependents added each year of service
20 vacation days per year; 7 sick days
Annual performance bonus and incentives
Annual salary reviews and increases
Free cooked rice, snacks, and hot drinks
Company polo shirts provided
Fantastic bright and cheerful open-plan work environment
Prestigious clients and highly professional and friendly co-workers
Our Client
Our client was founded in 1977 and remains in the industry up to present. They are a well-established company based in Northfleet, Kent and a leading supplier to MEP & HVAC sectors – not just limited to London but also in the Southeast. Other than to supply, they also offer free technical advice with the help of their professional advisers.
Your Responsibilities
You will be responsible for developing engineering drawings for all the components within the company's product range, including developing innovation to the product scope. This includes channel, cable tray, bracketry etc. The purpose is to develop our component list and be able to provide full system packaging for cable and pipe management within the HVAC sector. Each project will be different, but our core range of products will be integrated into each project.
You will be responsible to review materials and manufacturing processes to ensure the products are developed in a lean and cost-effective process avoiding over-engineering.
Your Background
Competent Computer Skills – Outlook, Excel, Word, ERP & CRM Systems
BS Industrial Engineering or similar qualification
At least 3 years of relevant industry experience
Qualified or trained proficient in the use of Solidworks, Inventor, or Solidedge
Proficient in AutoCad
Attention to detail & Accuracy and Reverse Engineering
Experience in sheet metal is preferred but may not be essential.
Personal Attributes
Ability to organize resources and problem solve
Professional, controlled, self-motivated with the ability to work effectively and plan, prioritise and respond quickly to changing requirements
Be able to work as part of a team
Hands-on approach and positive 'can-do' attitude
Driven, motivated, passionate
Good verbal and written communication skills
Attention to detail.
Practically minded with ability to understand the technical side of the products we supply and how they are used