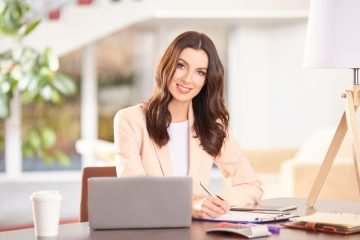 We have an exciting opportunity for a Network Engineer. Working on a day shift in our Manila site. You must be WFH capable with strong internet connection as we are home-based for the duration of the pandemic.
When you join Yempo, you'll receive the following fantastic benefits:
Highly competitive salary – paid weekly!
HMO enrollment on commencement
Additional HMO dependents added each year of service
20 vacation days per year; 7 sick days
Annual performance bonus and incentives
Annual salary reviews and increases
Free cooked rice, snacks, and hot drinks
Company polo shirts provided
Fantastic bright and cheerful open-plan work environment
Prestigious clients and highly professional and friendly co-workers
Our Client
In this position you will be assigned to our client, the largest Australian owned technology services business, focused on outcome-based, transformative tech solutions that help customers cut through IT complexity to achieve their bespoke goals faster.
About the role
The main purpose of the role is to support the client's Managed Service team to deliver high quality support services, through exceptional communication skills and service excellence
Your Responsibilities
Ensuring the 3rd and 4th level network support of client's Managed Service through call handling and ticket creation, support triage, real time monitoring, proactively managing Response SLA's efficiently whilst working towards resolution.
Ensuring a timely response to incoming incidents and service requests
Appropriate and efficient escalation of tickets and client issues to senior technical consultants, vendors, and management as required
Ensuring accuracy of detail within support tickets
Proactively engaging with our clients and building professional working relationships with key support contact
Support of solutions from vendors such as Cisco, Fortinet, Palo Alto, Juniper Mist, Aruba, Z-scaler, SilverPeak and Velocloud
Managing incident and support requests according to SLA priorities and client's dashboards.
Working with our internal management tools to proactively identify, troubleshoot and resolve incidents
Performing frequent health checks as required.
Escalate tickets and customer issues appropriately and efficiently to senior consultants, vendors, and management as required
Assisting with the onboarding of new clients into managed services and onto our management toolsets and systems
Produce monthly reporting on details of client's environments
Establish and maintain effective working relationships with other team members, internal stakeholders such as Service Delivery Managers, Operations Managers, Stream Leads, Business Development Managers and peers in Professional Services.
Manage vendor support interaction to achieve desired support outcomes.
Liaise professionally and effectively with key customer stakeholders to achieve high levels of customer satisfaction.
Ensure compliance to processes and standards (including incident and change management processes) to avoid any disruption to customer's production environments.
Mitigate triage and solve any service disruptions due to incidents.
Liaise with internal and external stakeholders, to arrange and/or participate in acceptance testing of products and equipment, including but not limited to coordination of model & field trials, analysis of results, and verification of new products and platform enhancements.
Participate in investigations, and work with internal and external stakeholders, to facilitate improvements in network and security performance.
Continuously invest time and effort in maintaining currency in knowledge of industry best practices and new technologies and take a leadership role in introducing these into client's delivery capability.
Please note: The role requires some support and implementation activities to be performed outside of business hours.
Requirements:
At least 3 years' experience working in a similar role.
Experience in working within a network and security operations team.
Demonstrated ability in fault logging and ticket management.
Strong knowledge of Fortinet product suite including firewalls, switches, wireless and identification services such as Forti-Authenticator.
Cisco CCNP Enterprise or equivalent certified as a minimum with the ability to demonstrate relevant routing and switch experience.
Demonstrate strong working knowledge of SD-WAN networking especially technologies such as Velocloud and SilverPeak
Fortinet NSE-4 OR Zscaler Internet Access Administrator Certified as a minimum.
Strong analytical and problem-solving skills.
Excellent communication and collaboration skills.
Ability to work independently and as part of a team.
Nice to have:
Security experience in Cisco ISE, Crowdstrike, Mimecast and Bluecoat
Fortinet NSE5-8
SD-Wan – VeloCloud or Silverpeak Certification
Aruba network certification in any track
Fortinet and/or Palo Alto firewall administration experience
F5 Load Balancing Roadmap Certs such as 201, 301 (LTM, GTM, APM, ASM)
Science Logic experience will be highly regarded.
Experience in diagnosing and troubleshooting alerts via monitoring tools.
Network programming/automation skills in Python or Ansible
Conceptual understanding of cloud technologies