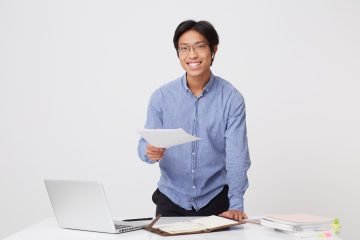 We have an exciting opportunity available for a Project Manager working night shifts in our Manila office. You must be WFH capable with strong internet connection as we are home based for the duration of the pandemic. 
When you join Yempo, you'll receive the following fantastic benefits: 
Highly competitive salary – paid weekly!

 

HMO enrollment on commencement

 

Additional HMO dependents added each year of service

 

20 vacation days per year; 7 sick days

 

Annual performance bonus and incentives

 

Annual salary reviews and increases

 

Free cooked rice, snacks and hot drinks

 

Company polo shirts provided

 

Fantastic bright and cheerful open-plan work environment 

 

Prestigious clients and highly professional and friendly co-workers

 
Our Client 
In this position, you will be assigned to our client located in Los Angeles, California. A fast-growing Managed Services Provider focused on the SMB market where employees love technology, are self-motivated and like to help peoples solve their IT challenges.  
Your Responsibilities  
The Project Manager accomplished objectives by planning and evaluating project activities. Responsible for the overall direction, coordination, implementation, execution, control, and completion of specific projects ensuring consistency with company strategy, commitments and goals. 
Communicates projects expectations; planning, monitoring, appraising, and reviewing project contributions; planning and reviewing actions; enforcing policies and procedures

 

Achieves project objectives by contributing information and recommendations to project plans and reviews; preparing and completing project action plans; implementing production, productivity, quality, and customer-service standards; resolving problems; identifying trends; implementing change orders

 

Lead the planning and implementation of project

 

Facilitate the definition of project scope, goals, and deliverables

 

Define project tasks and resource requirements

 

Develop full scale project plans

 

Assemble and coordinate project staff

 

Manage project budget and resource allocation

 

Plan and schedule project timelines

 

Track project deliverables using appropriate tools

 

Provide direction and support to project team

 

Quality assurance

 

Constantly monitor and report on progress of the project to all stakeholders

 

Present reports defining project progress, problems, and solutions

 

Implement and manage project changes and interventions to achieve project outputs

 

Project evaluations and assessment of results

 
Your Background 
Developing Supervision, Staffing, Project Management, Management Proficiency, Process Improvement, Tracking Budget Expenses, Self-Development, Planning, Performance Management 
Education and Experience 
Qualification in project management or equivalent; can be PMI certified

 

Knowledge of both theoretical and practical aspects of project management

 

Knowledge of project management techniques and tools

 

Direct work experience in project management capacity

 

Proven experience in people management, strategic planning, risk management, and change management

 

Proficient in project management software

 
Key Competencies 
Critical thinking and problem-solving skills

 

Planning and organizing

 

Decision-making

 

Communication skills

 

Influencing and leading

 

Delegation

 

Teamwork 

 

Negotiation

 

Conflict management

 

Adaptability

 

Stress tolerance

 
Phase Skills 
Project Planning 
Identifying project stakeholders

 

Determine stakeholders' needs and expectations

 

Prioritize demands

 

Establish clear set of project goals

 

Sequence activities to meet delivery dates

 

Produce detailed project schedule

 

Determine type, quantity and quality of resources required

 

Allocate resources and establish resource schedule

 

Determine budget and create financial plan

 

Define quality expectations and targets

 

Identify techniques for quality control and develop quality plan

 

Map risks, identify contingency actions and develop risk plan

 

Clarify completion criteria for each deliverable and develop acceptance plan

 

Develop communication strategy with stakeholders and establish communication plan

 

Identify external supplies required and develop procurement plan

 

Assemble project team

 
Project Manager Skills for Planning Phase 
Long term vision

 

Goal setting

 

Attention to detail

 

Scope, time, quality, resource, risk and cost management skills

 

Interactive communication skills

 

Expectation management

 

Persuasive techniques

 
Project Execution 
Implement project plans to build deliverables

 

Monitor and control projects deliverables

 

Manage timelines

 

Manage costs

 

Identify and manage risks

 

Assure and control quality

 

Suggest and implement modifications to project scope, deliverables, timelines and resources

 

Track and monitor procurement

 

Prepare and present project status reports to stakeholders

 

Support and direct project team

 
Project Manager Skills for Execution Phase 
Organizational effectiveness

 

Team building

 

Performance management

 

Motivation skills

 

Conflict resolution

 

Diversity appreciation

 

Staff development

 

Problem solving

 

Adaptability

 

Change management

 

Consultative skills

 

Sense of urgency

 

Judgment

 

Decision making

 

Customer relations management

 

Negotiation skills

 
Project Closure 
Ensure project completion criteria have been met

 

Obtain stakeholder approval for final deliverables

 

Present final project report

 

Handover project documentation

 

Release project resources

 

Conduct project review

 

Evaluate performance against defined project goals

 
Project Manager Skills for Closure Phase 
Presentation skills

 

Data management

 

Evaluation skills