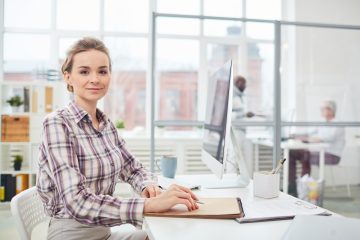 We have an exciting opportunity available for an experienced Project & Sales Support Administrator working the day shift. We are offering a work-from-home arrangement at the moment but will transition the role to our Ortigas office once the situation has stabilized.
When you join Yempo, you'll receive the following benefits:
Highly competitive salary – paid weekly!
HMO enrollment on commencement
One HMO dependent added for each year of service
20 vacation days and 7 sick days per year
Annual performance bonus and incentives
Annual salary reviews and increases
Free cooked rice, snacks, and hot drinks
Company polo shirts
Fantastic, bright and cheerful, open-plan work environment
Prestigious clients and highly professional and friendly co-workers
Our Client
Our Australia-based client is a prestigious supplier of lighting products, specializing in architectural and customized LED items. The position we are filling will be the pioneering role for a team of administrators based in the Philippines.
Your Responsibilities
The role entails supporting the sales team and preparing various documents for each project as required. Tasks include:
Preparing and drafting proposals using Google Docs and Adobe
Opening project records in the system
Summarizing data and details for each product on the project
Generating product slides to present to the client as part of the final proposal
Populating items onto a quotation record in the customer relationship management (CRM) system
Collating and labeling technical data sheets for each product
Preparing sheets for new specified products data
Your Background
5+ years of experience in office administration
Excellent written and oral English communication skills
Strong attention to detail and high accuracy
Good computer skills with a working knowledge of Adobe software such as Photoshop and Acrobat DC
Experience in using any CRM system for data entry
Must be quick and efficient