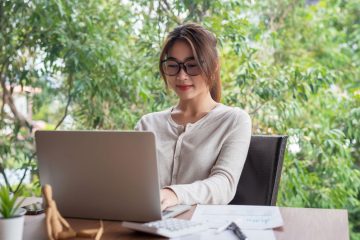 We have an exciting opportunity available for a Senior Bookkeeper working dayshift in our Manila office. You must be WFH capable with strong internet connection as we are home based for the duration of the pandemic.
When you join Yempo, you'll receive the following fantastic benefits:
Highly competitive salary – paid weekly!
HMO enrollment on commencement
Additional HMO dependents added each year of service
20 vacation days per year; 7 sick days
Annual performance bonus and incentives
Annual salary reviews and increases
Free cooked rice, snacks and hot drinks
Company polo shirts provided
Fantastic bright and cheerful open-plan work environment
Prestigious clients and highly professional and friendly co-workers
Our Client
In this position, you will be assigned to our Australian based client. They are a Xero Advisor Certified Practice and they provide high quality financial management services to small. Medium and large organizations, supporting them to operate, report and plan effectively.
You will be responsible for implementing high-quality accounting practices and quality communication both within the team and with clients to meet deadlines and achieve high customer satisfaction.
Your Responsibilities
Accounts Payable

Process and/or review accounts payable for AFG clients
Continuously train team of bookkeepers to improve quality of work and reduce number of errors
Review batch payments for accuracy, upload payments to the bank
Advise clients when files are ready for authorization in the bank
Review general ledger and cost center coding of invoices to ensure accuracy
Follow up outstanding payables
Accounts Receivable

Review and update general ledger coding of invoices
Follow up outstanding receivables
Payroll

Process and/or review payroll accurately and on time for AFG clients
Advise clients when files are ready for authorisation in the bank
Review and lodge PAYG Payment summaries to the ATO
Review accuracy of salary sacrifice payments to third parties on behalf of staff and compliance with the client's policy and legislative requirements
Bank Reconciliation and ReceiptBank

Review and/or perform bank reconciliation against bank-issued statements regularly
Follow up with the clients for outstanding supporting documents
Monitor ReceiptBank processing for AFG clients
Work with clients to ensure timely provision of information via ReceiptBank
Month End

Process outstanding journals
Process end of month adjustments
Reconcile all balance sheet and income accounts
Run all initial reports to budget and check for unexplained variances
Reconcile customers' internal systems/databases
Prepare Xero Workpapers
Other ad hoc problem solving
Other duties as required
Monthly / Quarterly / Annual Tasks

Prepare review and lodge BAS/IAS and FBT returns by due date
Review and pay superannuation liabilities by the due date
Assist in preparation of client's budget
Assist with preparation of draft Grant Funding Acquittals as required
Assist with year-end reconciliation and audit
Maintain and update Asset Register including depreciation and reconcile to general ledger
Support Bookkeepers

Prepare detailed procedures for all AFG clients
Learn and document client processes during onboarding
Train bookkeepers to work with AFG clients in error-free way
Provide regular feedback to bookkeepers on quality of work to ensure continuous improvement
Customer Service

Thoughtful and knowledgeable interactions with clients: handle, resolve or reassign enquiries
Attend to Freshdesk tickets, resolve or re-allocate to the right team member to address the issue
Work closely with the AFG Account Manager and Practice Manager to ensure positive relationships are maintained with clients
Train and support clients to submit information in a proper/timely way
Your Background
At least 3 years' experience with hands-on bookkeeping/accounting, including BAS, FBT and other taxation reporting
Demonstrated experience with Xero accounting software
High-level numeracy and reconciliation skills, with demonstrated attention to detail and accuracy with figures
Intermediate Excel / Google Sheets skills
Xero certification is desirable
Demonstrated ability to use initiative, prioritize work and meet deadlines
Strong communication and interpersonal skills
Tertiary qualified in an accounting discipline
Proficiency with other accounting and reporting software
Experience in an accounting practice environment
Knowledge of the following programs is a plus:

Xero and Xero Workpapers
Google Suite
Freshdesk
Jetpack
ReceiptBank
Slack