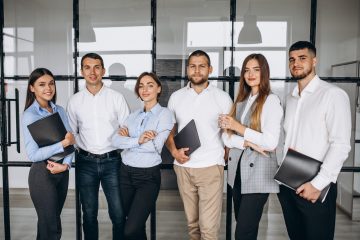 We have an exciting opportunity available for six (6) Senior Linux Systems Engineers working night shift/shifting schedules in our Ortigas office. You must be WFH capable with a strong internet connection.
When you join Yempo, you'll receive the following fantastic benefits:
Highly competitive salary – paid weekly!
HMO enrollment on commencement
Additional HMO dependents added each year of service
20 vacation days per year; 7 sick days
Annual performance bonus and incentives
Annual salary reviews and increases
Free cooked rice, snacks, and hot drinks
Company polo shirts provided
Fantastic bright and cheerful open-plan work environment
Prestigious clients and highly professional and friendly co-workers
Our Client
In this position, you will be assigned to our client, a top-ranked global, independent fund administrator.
The Senior Linux Systems Engineer will be responsible for the deployment and management of Hedgeserv's Global Linux Infrastructure, OnPrem, and in the Cloud. This role requires experience in system administration, scripting, automation, and a background in coordinating with multiple teams.
Your Responsibilities
Perform day-to-day administration for the CentOS and other Linux-based operating systems in a virtual environment.
Lead technical projects, as well as perform emergency maintenance on activities requiring special knowledge.
Recommend, write, and maintain scripts to increase efficiency and effectiveness of the environment.
Work with external vendors and internal team members in providing technical and costs-based information related to new projects.
Plan, test and implement Linux and Storage services in our Data Center and in the Cloud (AWS or Other).
Define optimal architecture and design of new solutions based on requirements.
Your Background
Understand enterprise infrastructure concepts such as VMWare, SAN, Network, Load Balancer, and security devices.
Experience with or in:

CentOS and other Linux Operating Systems
Puppet, Chef, Ansible, or equivalent configuration management tool.
Deploying and managing VMWare infrastructure

Possess excellent technical problem-solving skills and attention to detail.
Strongly self-motivated to overcome challenges and identify new opportunities for process improvement.
Highly driven to constantly improve skills and gain new knowledge.
Excellent written and oral communication with an emphasis on building a stronger team.
Desirable Skills
Possessing an RHCSA certification would be a distinctive advantage.
Experience with or in:

Linux Containers (Docker, Kubernetes)
Administering NetApp appliances
Cloud technologies, Operations, and Migrations
Building and managing CI/CD pipelines
Building Infrastructure as Code (Terraform)
Building OS images with Packer