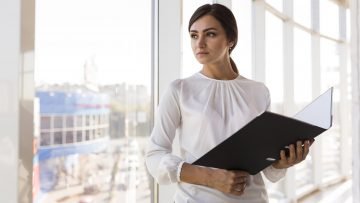 We have an exciting opportunity for a highly experienced Senior Digital Account Manager to work the day shift. Working with a small team of passionate people, you will be responsible for developing and maintaining strong working relationships with your clients, including taking an active role in new business opportunities.
We currently offer work-from-home (WFH) arrangements, until the quarantine is fully lifted and we are ready to move back to our office in Robinsons Equitable Tower, Ortigas City. You must be WFH-capable with a strong internet connection. We will provide the work equipment upon commencement.
When you join Yempo, you'll receive the following benefits:
Highly competitive salary – paid weekly!
HMO enrollment on commencement
HMO dependent added for each year of service
20 vacation days and 7 sick days per year
Annual performance bonus and incentives
Annual salary reviews and increases
Free cooked rice, snacks, and hot drinks
Company polo shirts
Bright and cheerful, open-plan work environment
Working with prestigious clients, and highly professional and friendly co-workers-workers
Our Client
Our client is a dedicated full-service marketing agency with a reputation for delivering strategically driven creative campaigns. They understand the importance of creating strong client partnerships, driving innovation, and creating awesome work. They also know how to have fun whilst doing it! They're passionate believers in the power of collaboration that brings a team-oriented approach to everything they do.
Your Responsibilities
If selected for this role, you are expected to:
Become a trusted advisor to your clients and a go-to person to help them with their business issues
Manage all client engagements from on-boarding/kick-off sessions, including educating the client on agency processes
Manage the day-to-day contact with clients to implement campaigns
Manage the creative and delivery process from end to end
Drive and build existing client relationships and identify growth opportunities
Manage external relationships with suppliers, and negotiate rates and quotes
Manage campaign financials and ensure forecasts and efficiencies are being met
Schedule and facilitate recurring client work-in-progress (WIP) meetings, discuss all project/account activities and assets, and keep the client up to date around all project details and timelines
Have a sound understanding of the project or campaign's strategic direction, for optimum management and execution. This means working closely with the Marketing Strategist on client engagements.
Work with our support staff and freelancers to accurately execute your strategies, through a clear briefing, a solid understanding of your client's needs and preferences, and the ability to guide and solve problems
Write creative briefs and work with internal and external production teams to execute deliverables
Manage all paid advertising across client social channels, including the paid strategy development, ad setup, and ad optimization
Ensure that client objectives are constantly being met. We're looking for a great communicator who loves proving results!
Lead and drive ongoing improvements to marketing processes, including timeframes and workflow within the business
Your Background
To qualify, you must have:
5 years'+ experience in a creative agency
An understanding of implementing agency processes to ensure effective workflow
A good understanding of strategically sound creative
Thorough knowledge of the production process
Experience in developing strategic post-campaign analysis reports
The ability to proactively solve problems and work well under pressure
Proven success in client relationships and account growth
A competent understanding of website design, functionality and usability concepts, and associated terminology, so that you can effectively present design work to clients, troubleshoot where required, and minimize scope creep
The ability to comfortably translate client strategy goals into paid social media objectives
Extensive knowledge and executional experience with digital strategies, including optimization, Facebook Business Manager, LinkedIn Campaign Manager and other advertising platforms
A strong handle of Google Analytics
The ability to approach content marketing needs and deliverables strategically and follow this through to execution
A mix of creative flair and analytical thought
Have excellent attention to detail, being confident to QA all assets completed by production teams, before sending to the client
Values & Personal Traits
In a personal capacity, you must have:
A positive and fun personality with an enthusiastic approach to work
A desire to be challenged and drive success for your clients and the agency
The ability to continually demonstrate that you are a team player
Exceptional project management skills with great attention to detail
Appreciation for a good challenge
Plenty of energy and foresight
Great understanding and passion for the creative process and industry