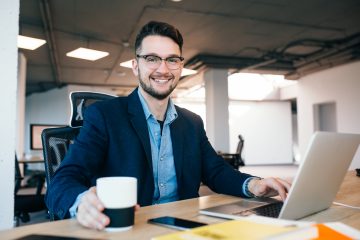 We have an exciting opportunity available for a Senior Operations Manager working night shift/shifting schedule in our Ortigas office. You must be WFH capable with a strong internet connection.
When you join Yempo, you'll receive the following fantastic benefits:
Highly competitive salary – paid weekly!
HMO enrollment on commencement
Additional HMO dependents added each year of service
20 vacation days per year; 7 sick days
Annual performance bonus and incentives
Annual salary reviews and increases
Free cooked rice, snacks, and hot drinks
Company polo shirts provided
Fantastic bright and cheerful open-plan work environment
Prestigious clients and highly professional and friendly co-workers
Our Client
In this position, you will be assigned to our client, a top-ranked global, independent fund administrator.
The Senior Operations Manager will be responsible for building and leading a team of IT professionals in our offshore Manila office.   We are planning on building an office of over 30 IT professionals in Manila, with the ability to grow further.    The Manila office will be part of a global organization that is headquartered in the United States with key offices in western and eastern Europe.
The Senior Operations Manager role requires a seasoned professional with sharp business acumen and superb people management skills. His/her responsibility will be to work together with the IT teams at the US head office and grow the Manila team. He/she is accountable for growing the team, ensuring that the services are fit for purpose, fit for use, delivers business value, and aligns with Business and IT strategies. Business teams and stakeholders are present both at the Ireland, NY, and Sofia offices.
Your Responsibilities
Act as an overall people manager of the entire Manila IT staff, which will also report directly to managers in the US and Europe.
Coach, grow and expand the current team.
Help attract best-in-class talent from the local market.
Ensure team and employee satisfaction together with HR, business stakeholders, and other teams.
Decide on the competence of new hires.
Ensure that the team has the proper tools and support to be successful in their roles.
Develop effective communications for affected stakeholders to ensure all parties are kept well informed of local issues in Manila that are impacting team productivity.
Establish and participate in a Problem Management process that focuses on identifying root cause and corrective actions.
Promote the role and value of Manila IT operations across the entire organization, as well as with external partners.
Establish metrics and reporting to create visibility into the current state and help drive process adoption and improvement opportunities.
Your Background
Excellent people management skills as well as verbal and written communication skills that can adapt to various audiences including personnel, peers, and senior company executives.
Experience in setting up an offshore office for a US-based technology company.
Experience in hiring and mentoring technology personnel.
A bachelor's or master's degree in a relevant field.
Working knowledge of Philippines labor laws.
Strong analytical skills with the ability to successfully troubleshoot and problem solve.
Proven success working in multi-cultural teams cross-functionally and bringing together diverse team members and perspectives to find solutions.
Nice to have
IT service desk/help desk experience
Technology operations role