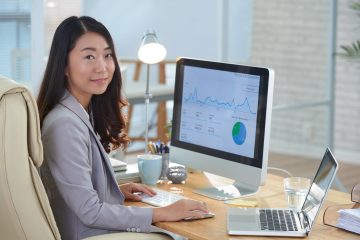 We have an exciting opportunity for two (2) Service Desk Analysts to work initially day shift (6-8 weeks) eventually to a rotating shift. WFH or office- based – You choose!
When you join Yempo, you'll receive the following benefits: 
Highly competitive salary – paid weekly!
HMO enrollment on commencement
Additional HMO dependents added each year of service
20 vacation days per year; 7 sick days
Annual performance bonus and incentives
Annual salary reviews and increases
Free cooked rice, snacks and hot drinks
Company polo shirts provided
Fantastic and cheerful open-plan work environment
Prestigious clients and highly professional and friendly co-workers
Our Client
In this position, you will be assigned to our client, an innovative, fast growing, founder run fast food business, that opened in 2006 and now have over 125 restaurants around Australia and are open in 3 international markets. By embracing the Latin culture, the contemporary restaurants and people continually aim to deliver a remarkable customer experience.
Your Responsibilities
Execute Perfectly: Act as the first point of contact for all IT-related queries and issues, ensuring prompt and efficient resolution or escalation to the appropriate support teams when necessary. Strive for perfect execution in every interaction.
Make Every Customer Love Us: Provide exceptional customer service by actively listening, understanding end-users' needs, and creating memorable experiences. Spread contagious smiles through your interactions.
Be Real: Communicate openly and honestly, respecting others' perspectives while expressing your thoughts. Take responsibility without making excuses and contribute to a culture of transparency and trust.
Got Your Back: Collaborate with other IT support teams to escalate and follow up on unresolved issues, ensuring timely and effective problem resolution. Support and take care of your team members, fostering a culture of unity and support.
It's Up to Us: Embrace the future and dominate it. Continuously improve your technical skills and knowledge to provide the best support. Take ownership of your work and contribute to the success of the team and the company.
Your Background
Solid experience in a service desk or technical support role, providing end-user support and troubleshooting.
Solid knowledge of desktop operating systems (Windows, macOS) and productivity software (Microsoft Office Suite, Zoom).
Experience working with IT service management tools and ticketing systems is essential
Familiarity with computer hardware, mobile devices, printers, and basic networking concepts.
Strong problem-solving and analytical skills, with the ability to quickly diagnose and resolve technical issues.
Excellent communication and interpersonal skills, with a customer-centric approach and the ability to spread contagious smiles.
Proven ability to work effectively under pressure in a fast-paced environment, managing multiple priorities and meeting deadlines.
Relevant certifications such as ITIL4 Foundations.
The role will be subject to taking a part in a 24 x 7 coverage rostering pattern.
Nice to Have
Familiarity with POS Hardware and Software
Relevant experience in Customer Service, and the QSR industry
Experience in working in the restaurant industry
Disclaimer for Salary Ranges – Yempo provides an indicative range of salary that we deem relevant for the advertised role. This may be adjusted for the skills and experience of the selected candidate. Final job offer will be within the advertised range or higher.