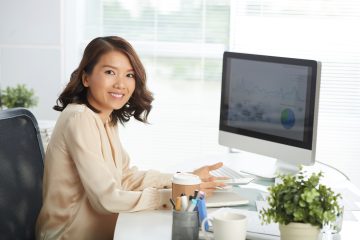 We have an exciting nightshift, Manila-based opportunity available for a Service Desk Manager. Work from home or office based – you choose!
When you join Yempo, you'll receive the following fantastic benefits:
Highly competitive salary – paid weekly!
HMO enrollment on commencement
Additional HMO dependents added each year of service
20 vacation days per year; 7 sick days
Annual performance bonus and incentives
Annual salary reviews and increases
Free cooked rice, snacks and hot drinks
Company polo shirts provided
Fantastic bright and cheerful open-plan work environment
Prestigious clients and highly professional and friendly co-workers
Our Client
In this position, you will be assigned to our client based in the US, an IT consulting firm (Managed Service Partner) located in Manhattan focusing on NYC-based small and medium businesses.
Your Role
As the Service Desk Manager, you will be pivotal in leading and optimizing service desk operations. Your responsibilities will include managing a team of skilled help desk and escalation agents, enhancing service quality, and fostering a customer-centric culture. Your IT service management expertise, leadership, and problem-solving skills will be critical in delivering outstanding support to clients and scaling the team as we continue to grow.
Your Responsibilities
Oversee day-to-day operations of our 24/7 service operations, including incident and request management, ticket prioritization, and resolution
Lead and mentor a service desk team of 15 agents, providing guidance, coaching, and performance evaluations
Develop and maintain service desk processes, procedures, internal KBs, training, and best practices to ensure efficiency and service quality
Serve as the highest department escalation point and collaborate with internal teams to resolve complex technical issues and enhance service delivery
Monitor and analyze service desk metrics to identify repeat and connected issues, volume in specific requests, and general trends to identify areas for improvement
Build strong relationships with all help desk agents, conducting performance evaluations and offering open office hours for individual guidance and support
Drive continuous improvement initiatives to streamline processes, reduce incident resolution times, and boost customer satisfaction
Cultivate a customer-centric culture within the service desk team, emphasizing communication, professionalism, and empathy
Stay updated with industry trends, technologies, and best practices to drive innovation.
Your Background
Technical Requirements
IT Service Management (ITSM): Proficiency in IT service management principles, including ITIL
Ticketing Systems: Skilled in utilizing IT service desk ticketing systems for workflow management
Management Tools: Advanced knowledge of industry-standard tools (Kaseya, Addigy, Huntress, SentinelOne)
Technical Troubleshooting: Strong problem-solving abilities for resolving complex technical issues for SaaS applications, MacOS, Windows, Windows Server, and Network Devices
Security Awareness: Knowledge of IT security principles and compliance
Documentation: Proficient in creating and maintaining technical documentation
Monitoring and Reporting: Competence in using monitoring tools and reporting for performance tracking (BrightGauge, MSPBots, Excel, Etc.)
Qualifications
Bachelor's degree in Information Technology or equivalent professional experience
Minimum 8 years experience in an IT Support role
Prior management or team lead experience is required
Prior MSP (Managed Services) experience is required
Exceptional communication and leadership skills
Ability to work in a fast-paced environment and handle multiple tasks simultaneously
Disclaimer for Salary Ranges – Yempo provides an indicative range of salary that we deem relevant for the advertised role. This may be adjusted for the skills and experience of the selected candidate. Final job offer will be within the advertised range or higher.