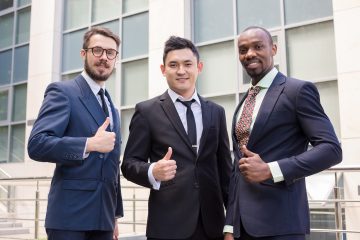 We are building a unique team of Software Developers – Animation, Design, and Programming. These roles will report during the day shift under a work-from-home (WFH) arrangement for the duration of the quarantine until we are ready to move back to our office based in Ortigas. You must be WFH capable with a strong internet connection.
When you join Yempo, you'll receive the following benefits:
Highly competitive salary – paid weekly!
HMO enrollment on commencement
HMO dependent added for each year of service
20 vacation days and 7 sick days per year
Annual performance bonus and incentives
Annual salary reviews and increases
Free cooked rice, snacks, and hot drinks
Company polo shirts
Bright and cheerful, open-plan work environment
Working with prestigious clients, and highly professional and friendly co-workers
Client
Our client is a prestigious, iconic New Zealand brand that is branching into different products and industries. You will have an opportunity to work on an exciting new confidential project with a start-up vibe, but backed by a big, established company. The product will grow in a short time with rapid turnaround to release to market.
We are therefore building an entire team for this client, and need to fill the following vacancies:
Unity 3D Character Animator / Coder
Able to import and animate characters using Mechanim
Understands how to control using C# Scripting, not just graphical design tools
Familiar with Reallusion character creator tools
Unity 3D UI Designer
Possesses UI (App) design skills using tools such as Adobe XD, Photoshop, among others
Understands how to import these into Unity and mimic a traditional app
Unity 3D C# Programmer
Able to code / maintain / govern C# unity code
Has strong experience with source code control and CI/CD techniques