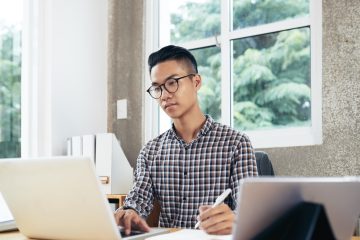 We have an exciting opportunity available for a Systems Engineer working nightshifts in our Manila office. You must be WFH capable with strong internet connection as we are home based for the duration of the pandemic.
When you join Yempo, you'll receive the following fantastic benefits:
Highly competitive salary – paid weekly!
HMO enrollment on commencement
Additional HMO dependents added each year of service
20 vacation days per year; 7 sick days
Annual performance bonus and incentives
Annual salary reviews and increases
Free cooked rice, snacks and hot drinks
Company polo shirts provided
Fantastic bright and cheerful open-plan work environment
Prestigious clients and highly professional and friendly co-workers
Our Client
In this position, you will be assigned to our client based in the US, an IT consulting firm (Managed Service Partner) located in Manhattan focusing on NYC-based small and medium businesses.
Your Responsibilities
Offer support for resolving desktop and server systems' hardware, software, and connectivity issues
Handle escalated tickets, promptly respond to incoming phone calls, and manage email tickets
Actively respond to alerts from our Remote Management application
Efficiently manage your ticket queue and schedule, adhering to SLA targets
Consistently meet or exceed your KPI goals
Delivering exceptional white-glove customer service and maintaining positive customer relationships
Participate in on-call rotation duties
Your Background
Minimum of 3 years experience in a similar role or 2 years experience in Managed Services (MSP)
Proficient in troubleshooting Windows 10 & 11, along with a strong understanding of MacOS troubleshooting
Hands-on experience in maintaining and troubleshooting Windows 2016 to 2022 servers
Demonstrable expertise in administering Jump Cloud's Directory-as-a-Service and Microsoft Azure, with the ability to manage identities, systems, access controls, and resources efficiently in a cloud environment
Proficiency in Office365, GSuite, and other typical business SaaS applications
Deep understanding of all Microsoft Office Suites
Proficient in VPN connectivity troubleshooting and configuration
Advance knowledge of Active Directory and IPv4 and IPv6 technologies
Expertise in network troubleshooting and security software, like Anti-virus, Anti-SPAM, and Anti-Spyware
Relevant industry certifications (A+, Network+, Security+, MCP/MCITP/MCSE) are a plus
Outstanding verbal and written communication skills
Excellent teamwork abilities
Proficient in use of AI resources
Customer-centric attitude with a willingness to learn and grow
Disclaimer for Salary Ranges – Yempo provides an indicative range of salary that we deem relevant for the advertised role. This may be adjusted for the skills and experience of the selected candidate. Final job offer will be within the advertised range or higher