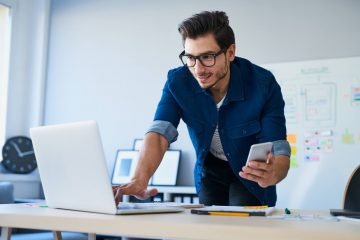 We have an exciting opportunity available for a Systems Engineer (Unified Communications) working dayshift in our Ortigas office. You must be WFH capable with a strong internet connection as we are home-based for the duration of the pandemic.    
When you join Yempo, you'll receive the following fantastic benefits: 
Highly competitive salary – paid weekly!

 

HMO enrollment on commencement

 

Additional HMO dependents are added each year of service

 

20 vacation days per year; 7 sick days

 

Annual performance bonus and incentives

 

Annual salary reviews and increases

 

Free cooked rice, snacks, and hot drinks

 

Company polo shirts provided

 

Fantastic bright and cheerful open-plan work environment 

 

Prestigious clients and highly professional and friendly co-workers

 
Our Client: 
In this position, you will be assigned to our Australian-based client. They are a specialist provider of Unified Communications (UC) and VoIP solutions to the commercial and education sectors. They provide innovative technologies from the world's leading vendors, all designed to help your organization communicate, collaborate and serve your customers faster and easier. 
The role of the Level 2 Unified Communications Engineer is a blend of proactive and reactive technical responsibilities. This role forms a key part of our service delivery team which is involved in both maintenance and development of our core voice platform as well as customer implementations and support. Therefore, this role will have both an internal and external facing component requiring flexibility and initiative.   
Your Responsibilities: 
Operational Support 
Provision of unified communications support services to all customers across:

 

Hosted Services

 

On-Premise equipment

 

Carrier voice & data connections

 

Pro-active maintenance of internal server, network & telephony infrastructure following best practices 

 

Work with tech leads in the event of any critical outages or system failures

 

Management of backups and restoration including assisting with DR / BCP plans and DR testing

 

Identify processes and systems improvements to enhance the network support and Service Desk services

 
Deployment Support 
Assist with the requirements gathering process for new customer implementations

 

Contribute to Functional Specifications, Test Plans, and As-built Documentation

 

Assist with coordination & deployment of end-user devices

 

Build new PBX and SBC infrastructure for customers – premise & hosted

 

Facilitate test & acceptance process and post-implementation support

 
Infrastructure Management 
Work with infrastructure lead on performance, capacity, redundancy & lifecycle plans

 

Provide support in monitoring tools & alerts for networks and servers

 

Manage patching process and regular housekeeping tasks for servers and network devices

 

Contribute to current DR plans & testing with an understanding of its key risks & actions

 
Application & Systems Support 
Work with senior engineers on research & development of new products & services

 

Conduct market research, trials/proof of concepts of new technologies

 

Work on existing product development

 

Contribute to thought leadership in new initiatives, strategies, and process improvements

 

Provide technical support to customers

 

Configure and support Office 365 and Skype for Business phone system

 

Configure and support Session Border Controllers

 

Produce and maintain documentation

 

Train/up-skill internal technical team

 

Take regular backups of systems

 

Perform scheduled updates of internal and client systems

 

Technical Testing post implementation

 

Run technical workshops for the internal team.

 
Your Background:
Bachelor's degree or higher that is highly relevant plus at least 3 years of relevant employment experience.

 

Proficient English written and verbal communication skills.

 

Demonstrate a solid understanding of our business' core technologies, and their applications including:

 

SIP, SBCs, and voice codecs

 

Routing and switching protocols

 

Call flow design

 

Windows operating systems

 

Firewall and security processes

 

Voice devices including handsets, softphones, conferencing units, etc.

 

Microsoft Office 365 administration

 

Microsoft Teams calling & meetings administration

 

Microsoft Teams video conferencing equipment

 

Be able to clearly depict the physical, logical, and information architectures in graphical and documented form

 

Be able to determine, evaluate and critique technical options to meet this customer/business needs.

 

Be able to assess and evaluate the performance of the core systems and make recommendations to improve the operations of the systems

 

Be able to install, configure, administer and test the core technologies for customer projects

 

Be able to provide the necessary skills in the core technologies to support, troubleshoot and resolve issues

 

Be able to personally manage the key core systems on behalf of the customer/business as required.