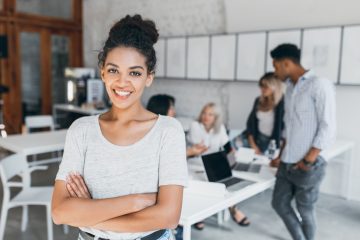 We have an exciting opportunity for a Technical Support Analyst to work on a rotating shift in our Makati office.
We currently offer work-from-home (WFH) arrangements, until the quarantine is fully lifted and we are ready to move back to our offices. You must be WFH-capable with strong internet connection. We will provide the work equipment upon commencement.
When you join Yempo, you'll receive the following fantastic benefits:
Highly competitive salary – paid weekly!
HMO enrollment on commencement
HMO dependent added for each year of service
20 vacation days and 7 sick days per year
Annual performance bonus and incentives
Annual salary reviews and increases
Free cooked rice, snacks, and hot drinks
Company polo shirts
Bright and cheerful, open-plan work environment
Working with prestigious clients, and highly professional and friendly co-workers
Your Responsibilities
The Technical Support Analyst is a key member of the Managed Services Technical Service Desk Team. This role is responsible for delivering consistent and efficient Service Desk operations, with a focus on providing the best possible customer experience and supporting the full-service delivery lifecycle.
In this role, you will be responsible for the Service Ticket lifecycle, including ticket triage and investigation, escalation to Technical Consultants, and ticket governance. You will be expected to provide Level 2 support, service catalog fulfillment, and maintenance activities.
Your other responsibilities include:
Managing customer support tickets in line with documented procedures
Maintaining governance of ticket queues in line with best practices
Ensuring tickets adhere to Service Level Agreements
Answering the Technical Service Desk support hotline and taking customer phone calls
Monitoring customer support ticket queues for incoming tickets
Processing support tickets in a timely manner and escalating them to Technical Consultants
Pro-actively managing ticket queues and technical staff workloads to ensure timely ticket fulfillment in accordance with Service Levels
Proactively managing quality assurance of ticket queues to ensure tickets meet Managed Services guidelines
Proactively responding to incoming event notifications, escalating to technical resources and/or Service Delivery Management in accordance with the priority
Diagnosing and resolving customer queries – providing advice, timely resolution, or escalation when required
Undertaking Level 1 support or, within the technical skillset, Level 2 support
Ensuring Service tickets are correctly completed for invoicing
Contributing to the development of documentation
Completing and submitting Service Desk and Management reports and timesheets
Undertaking ad hoc tasks as directed by management
Your Background
To qualify for this role, you are required to have:
2-5 years experience in an IT Service Desk role, including troubleshooting switching, routing and networks
Excellent oral and written communication skills
A can-do, responsible attitude, complemented by a calm and meticulous approach
Experience with or in the following:

writing work instructions
developing or delivering training across diverse teams
Knowledge Bases and Continuous Improvement methods
Service Desk software such as ServiceNow

Understanding of ITIL processes; ITIL Foundation certification desirable