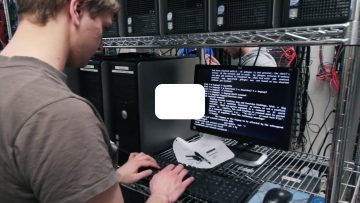 We have an exciting opportunity available for an Automation Tester working the day shift in our Makati City office. You must be WFH capable with a strong internet connection.
When you join Yempo, you'll receive the following fantastic benefits:
Highly competitive salary – paid weekly!
HMO enrollment on commencement
Additional HMO dependents added each year of service
20 vacation days and 7 sick days per year
Annual performance bonus and incentives
Annual salary reviews and increases
Free cooked rice, snacks and hot drinks
Company polo shirts provided
Bright and cheerful open-plan work environment
Prestigious clients and highly professional and friendly co-workers
Our Client:
In this position you will be assigned to our client, a developing global company in Sydney providing port logistics solutions. A world leader in developing innovative solutions for the global port community, our client develops and maintains a suite of tailored and integrated products to help streamline operations, enhance efficiency and optimise productivity throughout the supply chain. The company's customers include shipping lines, port and terminal operators, freight forwarders, customs brokers, 3PLs, trucking companies, rail operators, importers and exporters. The client is passionate about people (you!) and takes time to hire the right people, invest in their development and growth, offer opportunities for career advancement, and understand the importance of creating an engaging and fun work environment. It is a values-driven organization that understands that all good relationships are based on mutual respect and understanding.
Your Responsibilities
Writing test plans/strategies, test scenarios/cases, RTM, test data, daily tests reports and required documentation for the projects;
Reviewing the requirements for testability, consulting with stakeholders as necessary, and identifying the scope of testing;
Conducting reviews of test cases for coverage and consulting with stakeholders as necessary;
Providing accurate testing estimates;
Performing and managing internal/external customer engagements to support new and existing customers' interface and use of applications;
Assisting in clarifying functional specifications to allow for more efficient development;
Test execution of different testing phases: System Testing, System Integration Testing, User Acceptance Testing, Regression Testing, Usability
Testing and Production Release Testing. Ensuring delivery of the highest quality standard;
Raising and conducting defect/bug triage and replicating production issues in the test environments to enable the development team to resolve issues;
Participating in the standardisation and continual improvement of the testing processes and methodology;
Managing the knowledge base repository for applications;
Documenting system support procedures, changed business rules, updated technical guides based on the bugs, tasks or enhancements;
Assisting in the project quality reviews for your assigned applications; and
Other duties as directed from time to time.
Your Characteristics
Demonstrated verbal and written communication and excellent analytical thinking
Ability to work with a sense of urgency and attention to detail
Your Background
Minimum of 5 years of experience in all areas of SDLC
5+ years of experience as a Software Tester / Automation Tester
Experience in XML EDI messaging
Experience in API or Web services testing
Experience in Micro services testing
ISTQB-certified
Experience in conflict-resolution, applied at both a customer and internal level
Understanding of testing tools like Zephyr, JIRA or QC
Strong experience with SQL queries in SQL Server or Oracle
System integration testing (functional and technical)
Experience in waterfall and agile methodologies
Strong QA skills: planning, exploratory testing, defect reporting and troubleshooting
Preferred but not Required
Scrum/Kanban experience
Experience  in automation, preferably with Cucumber, Selenium or TestNG
Experience in java programming or equivalent
Experience with Web UI and API automation