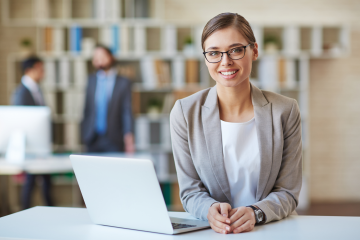 We have an exciting opportunity available for a Web Developer (Kentico) working day shifts in our Manila office. You must be WFH capable with a strong internet connection as we are home-based for the duration of the pandemic. 
When you join Yempo, you'll receive the following fantastic benefits: 
Highly competitive salary – paid weekly!

 

HMO enrollment on commencement

 

Additional HMO dependents are added each year of service

 

20 vacation days per year; 7 sick days

 

Annual performance, bonus, and incentives

 

Annual salary reviews and increases

 

Free cooked rice, snacks, and hot drinks

 

Company polo shirts provided

 

Fantastic bright and cheerful open-plan work environment 

 

Prestigious clients and highly professional and friendly co-workers

 
Our Client:
In this position, as a Web Developer (Kentico), you will be assigned to our client, a virtual CFO located in Australia. They offer a flexible alternative to hiring a CFO. They work in partnership with you to bring financial clarity to your business, Based in Sydney, Australia, our client is one of Australia's most successful private commercial property investment and management companies with a portfolio of retail, commercial, and hospitality properties. 
The client is committed to developing and perfecting expertise in commercial property ownership, development, and management, to provide optimal service for retail and commercial clients, while delivering superior investment outcomes. 
They work collaboratively with key stakeholders to help them achieve their business goals and objectives by providing exceptional commercial and retail properties for lease. Through collaboration and leadership, we provide effective asset management solutions that create substantial risk-adjusted investment. 
Staff and Line Relationship:
The Web Developer (Kentico) is directly responsible to the Chief Technology Officer.   
Your Responsibilities:
The Web Developer (Kentico) must have experience in the planning and delivery of web applications across multiple platforms. This role is responsible for the coding, design, and layout of multiple websites according to Precision Group's specifications. 
As the role takes into consideration user experience and function, a certain level of both graphic design and computer programming is necessary. The web developer will be responsible for maintaining and improving existing websites as well as designing and developing new websites as required.  
Writing efficient code

 

Creating websites/a website using standard HTML/CSS practices

 

Working closely with web designers and programmers to produce the website

 

Constant communication with other colleagues in the business to develop and deploy their content – and ensuring there is a clear establishment of what can be created within what timeframe

 

Researching different software programs, maintaining software documentation

 

Implementing contingency plans in case the website goes down

 

Maintaining and expanding/enhancing the website once built

 

Editing content, debugging code, and re-designing web pages

 

Basic knowledge of Search Engine Optimization

 

Ongoing testing of our websites to ensure they are fully functional

 

Researching current design trends

 

Designing the websites' visual imagery and ensuring it is in line with the company branding policies or the requirements of the Marketing Managers

 

Working with our Marketing Managers and our Digital Marketing Manager to create advanced tools to improve customer engagement

 

Creating and maintaining detailed website specifications

 

Creating wireframes

 

Ability to multitask with strict time constraints, budgets, and business goals

 

Strong communication skills

 

Undertaking continual professional development to keep up to date with new software developments

 

Providing staff training

 

Other tasks as may be instructed by our Chief Technology Manager

 

 
Your Background:
Working knowledge and experience in Kentico 11 or newer is a key requirement

 

Hands-on experience in coding with .NET Microsoft stack (.NET Core, ASP.NET, VB, C#, MVC5, SQL Server, Web Services, Web API, WCF, Entity Framework, Windows Forms) Server Architecture

 

Designing and implementing Rest API's in .NET Core Web API, NodeJS, and Service stack

 

Experience with database systems such as SQL

 

Bachelor's degree in Computer Science, Computing, or the equivalent