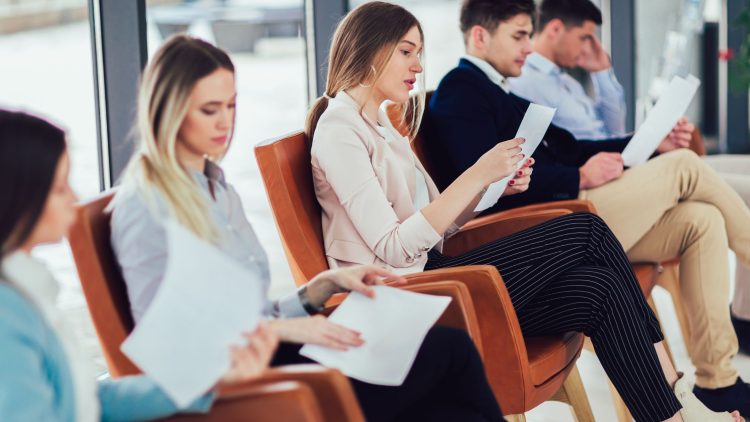 The Perfect Candidate in The Eyes of a Recruiter
The Philippines, like any other emerging economy, has a highly competitive job market. Every job vacancy has many applicants, and there is tough competition among candidates to stand out. It can be frustrating for job seekers, who often wonder what it takes to attract a potential recruiter.
If you are among them, you need to read this blog, as here we will discuss what makes a candidate fit for a job vacancy.
What Is a Perfect Candidate for a Recruiter?
Skillset & qualification: Any recruiter will look for any candidate's qualifications and skills. The proper educational qualification, expertise, and experience are imperative to match a job vacancy.
Communication Skills: Good communication skills are crucial for any job. Recruiters will value a candidate who can articulate himself perfectly. If you are fluent in English and Filipino, you have a good chance of grabbing a lucrative job.
Adaptability: It is a handy trait for any candidate. Any potential employer will look for a candidate who can adapt and adjust to different situations, is open to new ideas and learning, and is not averse to change.
Positivity: Positivity engenders positivity. A positive person will spread positivity and contribute to a healthy work environment. They will also take on challenges head-on and go the extra mile to achieve goals and targets.
Work Ethics: Employers want to hire a candidate who means business. They want strong ownership of their work from you and want you to be reliable, hardworking, and enthusiastic about your work.
Team Player: An organization comprises several individuals working cohesively for a common goal. It requires a team effort; if you are a lone wolf, you will have difficulty attracting a potential employer and filling a job vacancy.
Industry-specific Knowledge: Aside from your qualifications, an employer expects that you have sufficient knowledge of the industry or sector in which it operates. This knowledge will mean that you know about the industry's trends, strengths, challenges, etc., that can help the organization.
Problem-solving Attitude: You can scan a problem and suggest solutions if you have good analytical skills. Employers look for such qualities. They want candidates who are quick thinkers and can find their way out with minimum hassle.
Leadership Abilities: Some people say that leadership skills are overrated. But that is not the case. If you can take the initiative, inspire and motivate others, and own a situation, you can be a good fit for almost any job vacancy, and leadership qualities are important for roles well beyond those that lead other people.
Time Management: Managing time effectively and efficiently is a vital trait all employers would from its employees. It requires you to be a strict disciplinarian and able to prioritize your tasks according to their urgency, complexity, and deadline.
Technological Skills: You must have basic information on all the essential office automation tools and software. It will add a feather to your cap, and you can proudly show off your technical prowess in your CV.
Culture-fit: Every organization has a different culture. Employers will want you to adapt to that culture. It includes organizational values, work ethics, regulations, practices, etc. If you cannot amalgamate into the organizational culture, the employer will not hire you.
Emotional Intelligence: We have saved this for last because it is an essential quality that any recruiter looks for in an employee. Your high IQ, excellent qualification, and relevant skillset are not enough. It's best to be emotionally intelligent too.
It means, in simple terms, the ability to control one's emotions and those of others. It involves several soft skills like empathy, communication, kindness, cooperation, friendliness, good listening, and many others. You must be emotionally intelligent to be fit for any job vacancy.
Job Vacancies at Yempo.PH and the Industries They Work for:
Yempo is a Western-owned outsourcing company established in 2014, operating from three boutique offices in the Philippines. Our goal is to dispense high-quality and cost-effective solutions to small and medium-sized enterprises and those unfamiliar with offshore outsourcing.
Yempo takes pride in offering excellent employee benefits and a supportive work environment to attract the best talent. Our workforce caters to companies of all sizes and from different locations. We remain true to our Filipino culture and roots and ensure our clients adhere to them.
Whether you seek a career boost or a change of pace, we have got you covered.
As a technical service provider company, we always have a job vacancy or two open at our offices in the IT field. If you are an IT expert, you can find lucrative career options at Yempo. Our clients provide internet security services, work as managed service providers, and offer a bouquet of telecommunication services and other related technical fields.
Careers at Yempo.PH:
If you are a job seeker in the IT field, bookmark the jobs section of our website in your browser. You will remain updated about current job vacancies, and if there is a skill match, you can readily apply for it.
We currently require the services of a Senior Developer, Product Support Engineer, and DevOps Engineer, among others. You can check the details and apply for the relevant job vacancy.
Apply to Us:
Getting in touch with us is easy. You can reach us via email and also contact us on social media. We are receptive to all our online queries, and you will hear from us for any further communication needs. Here is the link to our careers page. You can check it, and we will be in touch further.
Conclusion:
In summary, from a recruiter's perspective, a perfect candidate possesses the right skills, education, and experience for the job vacancy. They should have good communication skills, a positive attitude, a strong work ethic, and be an adaptable team player.
It's essential to highlight these qualities and skills in your job application and during the interview process to stand out to recruiters. Remember these tips as you apply for job vacancies in the Philippines, and you'll be on your way to landing your dream job.
Additional References: